Breast Augmentation vs. Breast Lift: Which Procedure is Right For Me?
Whether you lost a significant amount of weight, went through pregnancy, or are just getting older, you may not be satisfied with the general appearance of your breasts. Volume loss from hormonal changes and breastfeeding can lead to sagging breasts; additionally, aging can lead to drooping that wasn't present before.
If any of that applies to how you feel about the appearance of your breasts, you may be a good candidate for either a breast augmentation or breast lift surgery. Both surgeries are designed to help patients feel more confident in their skin again by addressing issues with volume loss, size, and even asymmetrical breasts.
But how do you know which procedure is right for you?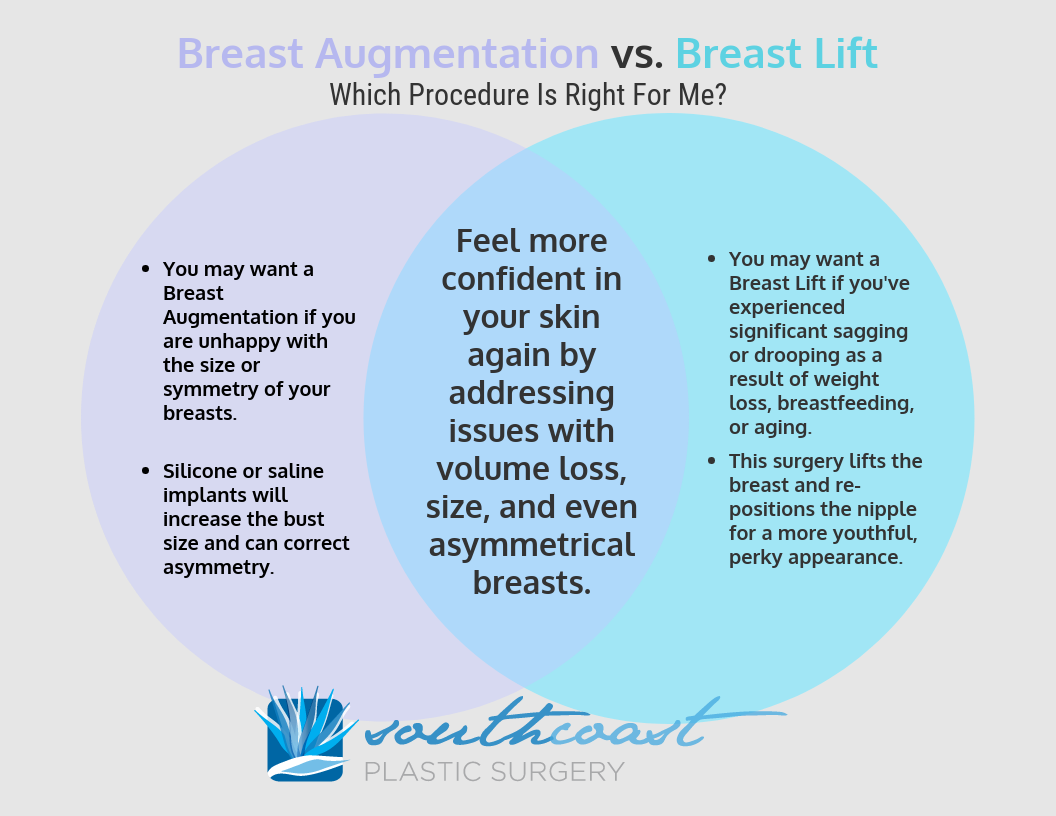 You may want a breast augmentation if: You're unhappy with the size of your breasts or you have asymmetrical breasts. For example, if you've been self-conscious about the size of your breasts for a long time, your plastic surgeon will use silicone or saline implants to increase the bust size. Implants can also be used to correct asymmetrical breasts.
You may want a breast lift if: You've experienced significant sagging or drooping as a result of weight loss, breastfeeding, or getting older. Here's a quick way to determine if you need a breast lift: If your nipples are pointed towards your feet as opposed to in front of you, you could benefit from the breast lift procedure. This surgery lifts the breast and repositions the nipple for a more youthful, perky appearance.
Need help deciding? At Song Plastic Surgery in Irvine, CA, board certified plastic surgeon Dr. Kyle Song uses Illusio 3D technology to help you see what your breasts would look like after a breast augmentation or breast lift.
Want to learn more about the breast augmentation and breast lift surgeries, and which one might be right for you? Schedule a consultation with Dr. Kyle Song at Song Plastic Surgery in Irvine, CA to find out more. (949) 701-4454