How Do I Improve the Appearance of My Thighs and Butt?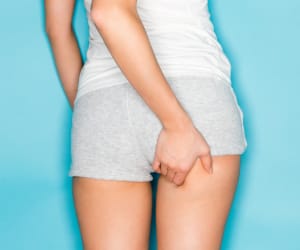 Let's face it – sometimes the thought of wearing a short dress or shorts makes you feel self-conscious due to your cellulite. While you know that most women suffer from cellulite (in fact, close to 98% of women have cellulite), you can't help but feel embarrassed by yours. It's enough to make you wonder:
Is there a non-surgical treatment to improve the appearance of your thighs and butt?
As it turns out, there is a treatment out there – and it's so effective that it can minimize the appearance of your cellulite for more than two years. Yes, you read that right – two years.
Board certified plastic surgeon Dr. Kyle Song is pleased to announce the arrival of Cellfina to Song Plastic Surgery in Irvine, California. This Orange County-based plastic surgery practice is dedicated to providing the most innovative procedures to patients – and Cellfina certainly continues in this tradition.
So how does it work?
The FDA-cleared, non-invasive treatment uses the power of micro-needling to effectively treat and minimize the appearance of cellulite. Cellulite occurs when layers of fat beneath the skin start to push through bands of connective tissue; as a result, the fat takes on the dimpled and wavy appearance that's so common with this condition. Cellfina addresses the issue right at the source by breaking up the fat bands, thus releasing the tension.
As a result of this release, the dimpled appearance disappears – and it stays that way for up to two years!
Cellfina is a quick procedure that can be performed in less than an hour. What's more, results of a Cellfina treatment can be seen in as little as three days. Dr. Song uses a local numbing agent to help manage any discomfort associated with the procedure. There's no downtime, although most patients may experience soreness at the treatment site.
Song Plastic Surgery offers a special Cellfina Concierge Program, where Dr. Song and his staff members will pay up to $500 of the cost of your travel to experience this one-of-a-kind treatment. Discover the cellulite-busting powers of Cellfina at Song Plastic Surgery in Irvine, CA today!