How to Avoid Animation Deformity With Breast Augmentation?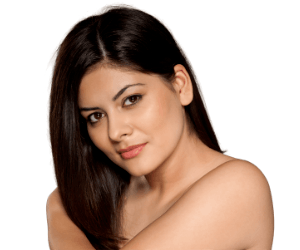 We've all seen examples of breast augmentation gone wrong.
Perhaps they've been in the pages of magazines, or out on the streets while you're running errands. These women have implants that look obvious; what's more, the implants have migrated to the point where they create an unnatural-looking plateau where the cleavage should be. We have also all seen the "flexing" that breasts exhibit when the pec muscle is activated, creating a strange appearance.
Regardless of where you've seen them, these examples of poor breast augmentation can make you doubt your own decision to undergo this procedure. What can you do to avoid animation deformity with breast augmentation?
Subfascial Placement at Song Plastic Surgery
Located in Irvine, California (and serving the greater Orange County area), Song Plastic Surgery is the premier destination for clients who want optimal results from their breast augmentation procedures.
Board certified plastic surgeon Dr. Kyle Song specializes in subfascial placement, where the breast implant is placed above the pectoral muscle, but below the investing fascia which still protects the implant from the breast gland. This is a complete different plane of placement than the traditional "on top of the muscle" or "under the gland" where the implant is in contact with the gland itself. The reason for this placement is simple: when implants are placed underneath the pectoral muscle, the implant spreads under the pressure, creating a flexion deformity and possibly displacement of the implant from its ideal pocket. The pectoral muscles can even pull the implants south, creating an odd drooping result that doesn't achieve the patient's desired shape.
In these cases, animation deformities are obvious, making cleavage look odd and far too wide. Subfascial placement prevents animation deformity, meaning your breasts will maintain their shape and mimic natural-looking cleavage. In addition, placing the implant below the fascia provides the same level of safety and implant protection as a traditional "under the muscle" approach.
Dr. Song recommends using teardrop-shaped implants for subfascial placement, as this resembles the most natural shape for breasts.
Are You a Candidate For Plastic Surgery?
To determine if you're a candidate for breast augmentation, Dr. Song recommends that you are:
Realistic about your desired expectations
Physically healthy
Bothered or dissatisfied with your current breasts
Experiencing misshapen breasts
Dr. Song can help you determine if you're a viable candidate for breast augmentation during your initial consultation.
Contact Song Plastic Surgery Today
Get the fuller bust line you've always wanted. To experience the benefits of subfascial placement for yourself, visit Song Plastic Surgery in Irvine, CA or schedule a consultation by calling 949-701-4454.
Song Plastic Surgery serves the greater Orange County metro area.