Skip to main content
The natural aging process, dramatic weight loss, and genetic factors can all lead to loose, inelastic skin (with or without extra fatty tissue) that hangs from the upper arm. This is a common problem area that persists even despite the most diligent diet or exercise plans. Arm lift surgery, or brachioplasty, can address this issue. Often performed in conjunction with other body contouring procedures, an arm lift in Orange County can reshape the upper part of the arm to give you firm, slender, natural-looking arms.

Surgery
The arm lift surgery typically involves an incision made along the underside of the arm, extending from the armpit to the elbow. The surgeon is then able to remove stubborn fat pockets and excess skin, creating a smooth, taut appearance. Some patients are candidates for a modified, or short-scar brachioplasty.
Arm lift surgery is often combined with other contouring procedures such as liposuction, a tummy tuck and/or a thigh lift to further enhance the patient's transformation.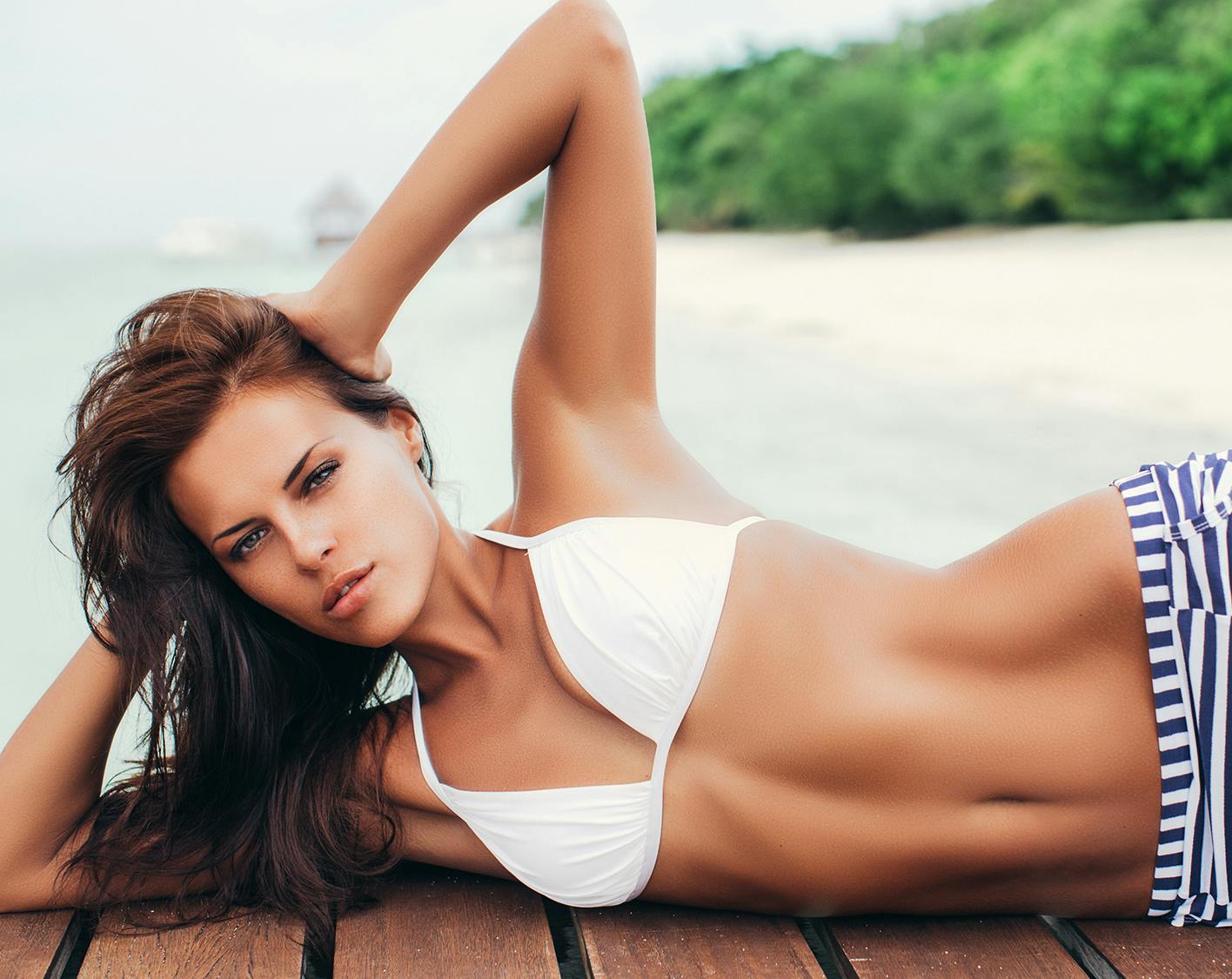 Recovery
Following surgery, patients will be asked to wear compression garments over the surgical site to expedite swelling reduction and to facilitate proper healing of the tissues. You should expect to wear this garment for at least three weeks after surgery. Bruising, swelling and a numbing sensation may occur around the incisions within the first few weeks, so activity should be limited.
You will be able to see results immediately and scars will fade over the course of the first six months. You should expect to take about one week off from work. You can resume light gym activities in three weeks, and unrestricted activities in six weeks.
Interested in learning more about an arm lift procedure? To schedule a consultation, please fill out the form on this page or call us today. South Coast Plastic Surgery serves Irvine, CA and the greater Orange County area.