Skip to main content
Reveal beautiful skin
with ZO Skin Health
South Coast Plastic Surgery in Irvine, CA is pleased to announce that we now carry ZO Skin Health products! These skin care products – developed by famed dermatologist Zein Obagi MD – are designed to reduce pore size, cleanse the skin of irritants and free radicals, brighten skin, and help reduce signs of aging. ZO Skin Health even features acne treatments, sunscreens, peels, and a variety of other products designed to reveal your best skin ever.

The ZO Skin Health line features the following:
Cleansers
Scrubs
Toners
Repairing Serums
Skin Brighteners
Pore Refiners
Hydrating Creams
Sunscreens
Body Scrubs
Programs + Kits
And More!
At South Coast Plastic Surgery, we can help you identify which ZO Skin Health product is right for your needs. Whether you need a product for post-op recovery or you're looking to take your skin care regimen to the next level, a dedicated South Coast staff member will help you pick the ZO Skin Health product that works best for you.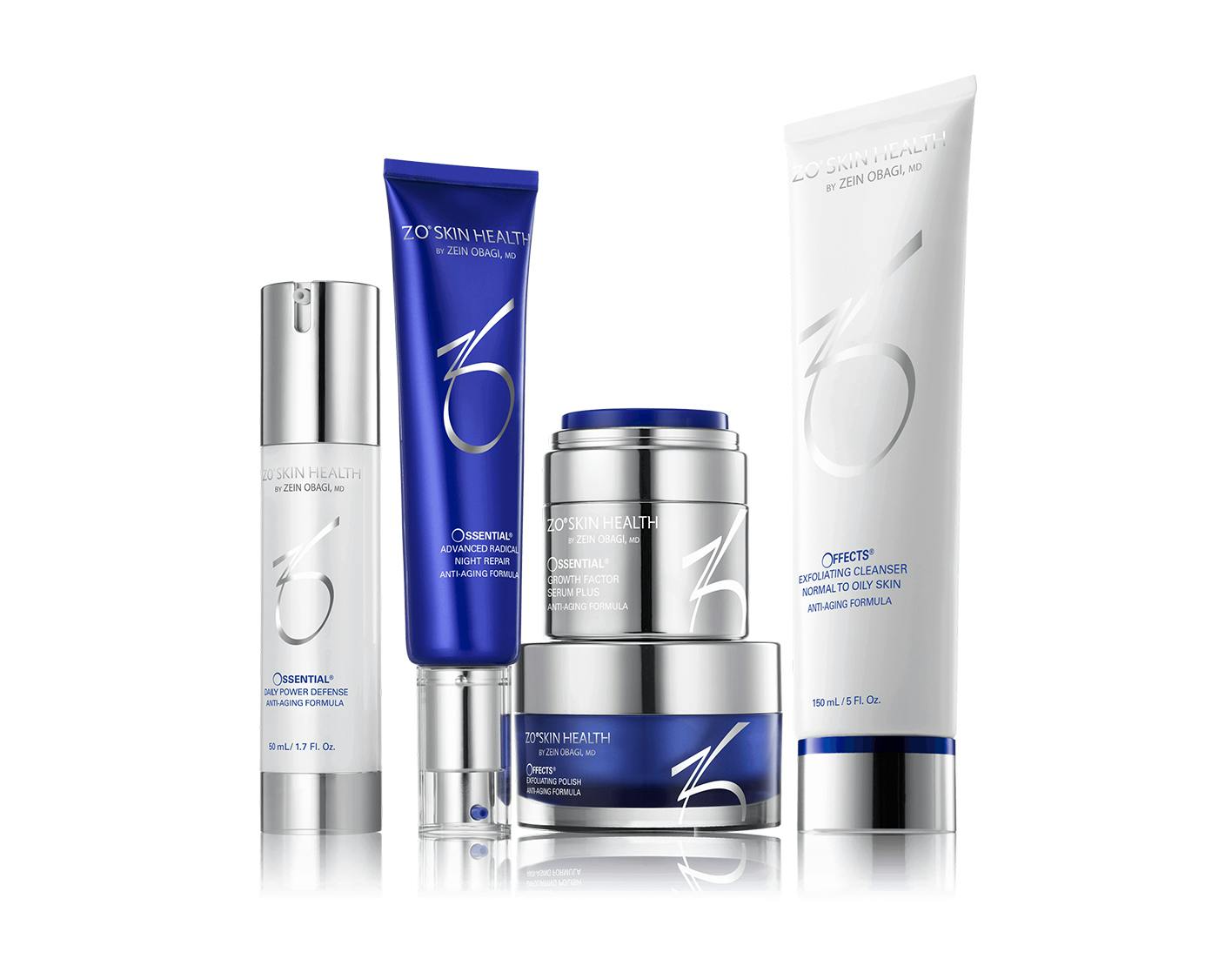 Interested in learning more about ZO Skin Health? To schedule a consultation, please fill out the form on this page or call (949) 701-4454. South Coast Plastic Surgery serves Irvine, CA and the greater Orange County area.