Skip to main content
As our tissues lose elasticity, which is especially pronounced after weight loss, the buttocks lose projection and volume. Excess skin collects at the junction of the buttocks and upper thigh, resulting in a saggy appearance. But thanks to the increasingly popular surgical procedure known as the Brazilian butt lift, you can enhance the shape and size of your backside so that it better fits your figure.

Surgery
The Brazilian Butt Lift is a surgical procedure in which the buttocks is enhanced, augmented and reshaped through fat grafting. The fat is obtained through liposuction of key areas that complement the body's transformation with this procedure. Typical areas of liposuction include the abdomen, flanks, back, thighs and upper arms.
The ideal candidate for this procedure is someone that has lost fat in their buttocks, wasn't naturally gifted with a beautiful behind, or someone that is just looking to increase the overall size and width of the buttock. If you are interested in the Brazilian Butt Lift in Ladera Ranch, we encourage you to schedule a consultation with Dr. Song and learn how this procedure can transform your buttocks, and improve your posture, your strength, and your overall confidence.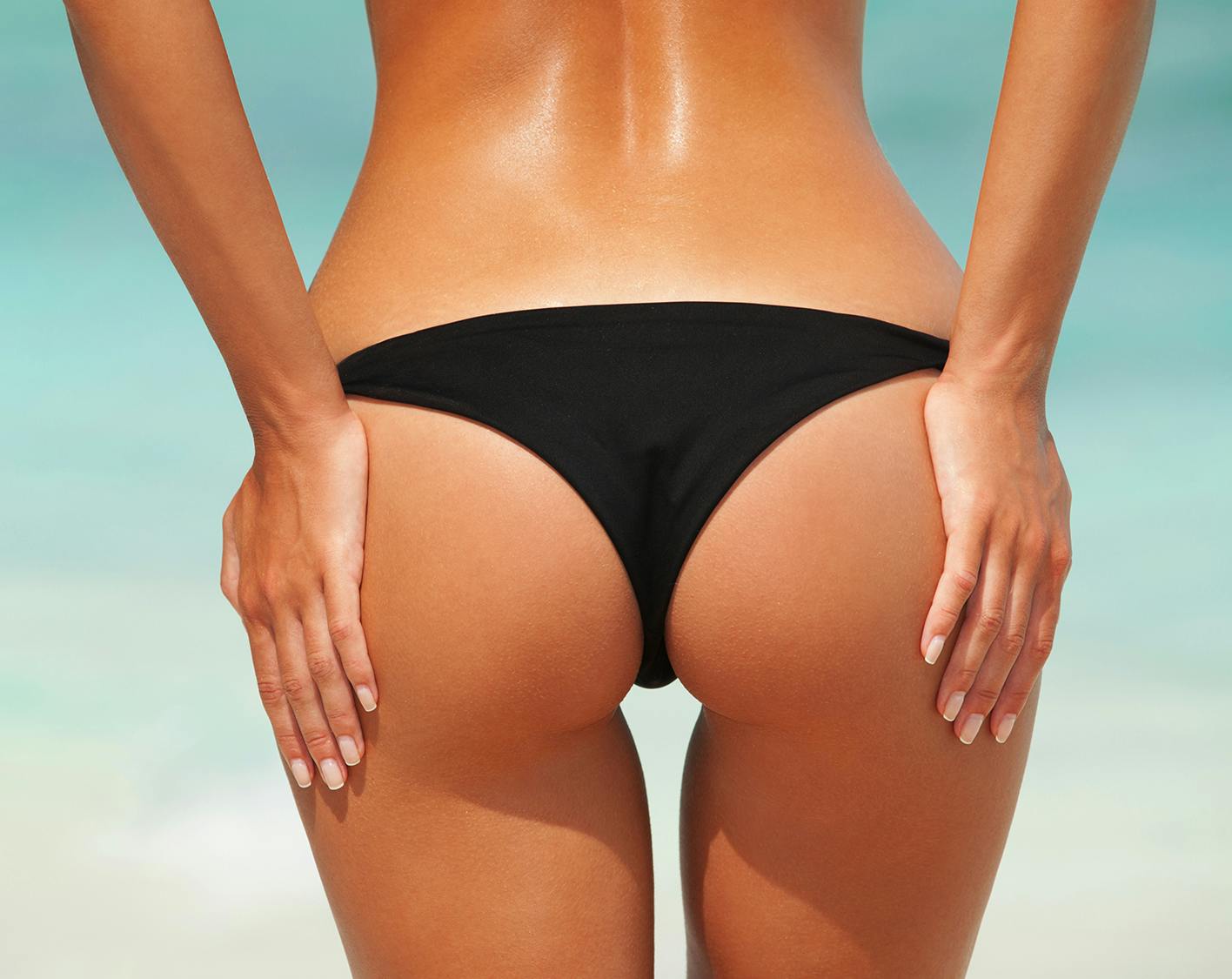 Recovery
The procedure is performed under general anesthesia and is typically an outpatient procedure.
Following a Brazilian butt lift in Orange County, a compression garment is worn over the surgical site to reduce swelling and to facilitate proper healing of the tissues. You should expect to wear this garment for at least six weeks after surgery.
Most patients experience some swelling, bruising and discomfort, and typically take one to two weeks off from work. During the first two weeks of recovery, we recommend that you sleep on your front, and avoid sitting for longer than 30 minutes at a time, as the fat is vascularizing and taking shape. You can resume light gym activities in three weeks, and unrestricted activities in six weeks.
Contact us today
Interested in learning more about a Brazilian butt lift procedure? To schedule a consultation, please fill out the form on this page or call us today! South Coast Plastic Surgery serves Irvine, CA and the greater Orange County area.