Skip to main content
The HydraFacial is a revolutionary treatment that has taken facial rejuvenation to a whole new level. This facial provides immediate results with no downtime, all in a very gentle process. This four-step method includes cleansing, exfoliation, extraction, and vortex infusion with antioxidants. The Hydrafacial promotes overall skin health, and can help with any of the following skin conditions:
Sun damage
Uneven skin tone
Hyperpigmentation
Fine lines
Wrinkles
Dull skin
Dry skin
Dehydrated skin
Oily skin
Congested skin
Enlarged pores
Acne-prone skin
To help maintain soft, healthy, refreshed facial skin, add a HydraFacial to your monthly beauty regimen.

How does a HydraFacial work?
The specialized HydraFacial treatment device is a top performer. Rather than exfoliating with tiny granules as in dermabrasion, the exfoliation is performed with a water-based formula. The tip of the HydraFacial device is equipped with a patented vortex technology which swirls away the dull, dead skin cells and gently extracts debris from your pores – without any pressing or pinching.
The process is highly effective, but exceptionally gentle on your skin: the perfect monthly facial. Once the skin has been exfoliated, custom serums are infused into the surface. These serums are selected specifically to treat your individual skin condition.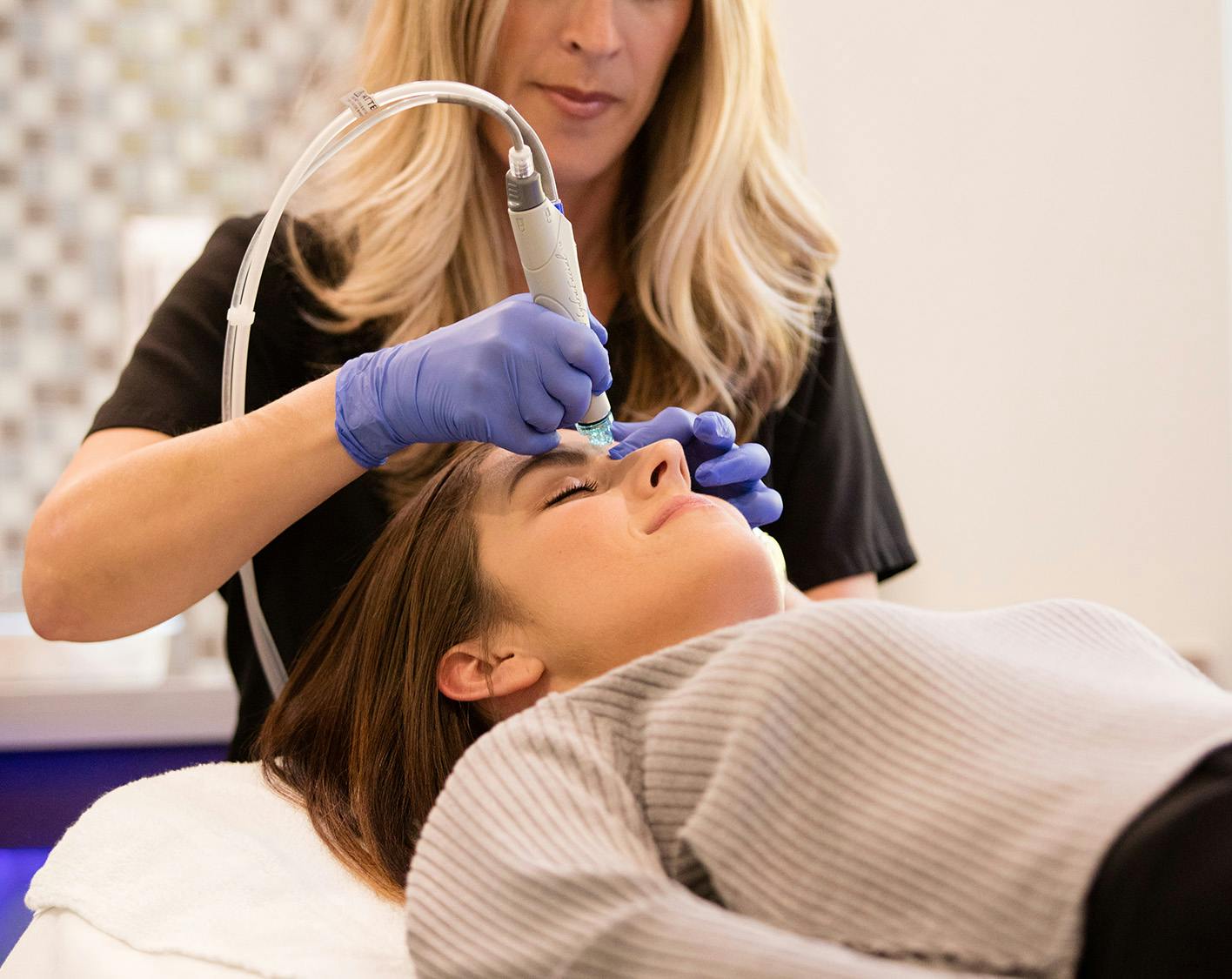 What can a HydraFacial do for my skin?
This gentle, effective facial can significantly enhance your skin quality, and is the perfect addition to your skincare regimen. The benefits of a HydraFacial include:
Great for all skin types
Immediate results
No downtime or discomfort
Targets specific skin concerns
Non-invasive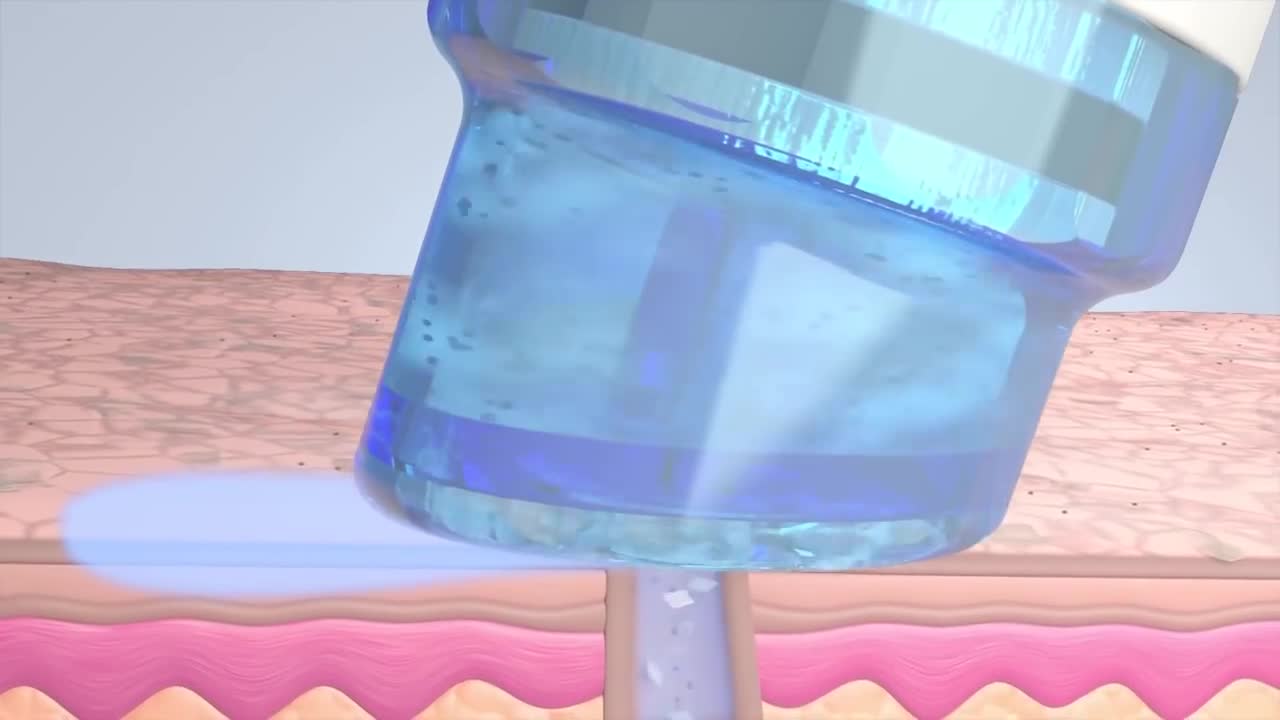 What can I expect after a HydraFacial?
One of the most exciting benefits of a HydraFacial is that there is no downtime. The treatment is very pleasant to experience and painless, feeling similar to a gentle massage. Rather than manually performed extractions, the specialized solution loosens and releases debris, leaving your skin soft and glowing.
What is the recovery time?
Another reason that a HydraFacial is so popular at our Irvine and Ladera Ranch medspa is the fact that it involves no downtime, making it the perfect treatment before an important meeting, get-together, date, or wedding. After a HydraFacial, your skin may appear slightly pink for up to an hour, with no real side effects or recovery time to worry about.
Why choose us?
At South Coast Plastic Surgery, our medspa was established to offer non-surgical treatments for the face and body. We offer a wide array of anti-aging, skin-enhancing treatments, including the HydraFacial. Our skincare experts are among the most talented in the greater Orange County area and beyond, and every member of our team is dedicated to achieving superior results and providing the highest level of comfort, discretion, and personalized care.
Are you considering a HydraFacial treatment? Our friendly, talented team of skincare pros is here to help you maintain fresh, beautiful skin. To schedule a consultation with us, or a HydraFacial treatment, call (949) 942-8667.