Skip to main content
Male Breast Reduction
in Irvine and Ladera Ranch
Many men suffer from the over-development of male breast tissue, also known as gynecomastia. This condition can be caused by a variety of factors, including genetics, obesity, steroid use, marijuana use, metabolic disorders, or as a side effect of certain medications. Unfortunately, gynecomastia can occur in any man, at any stage of life.
In most cases, the excess tissue fails to respond to diet or exercise, and is a burden to the individual. An excess of fatty breast tissue can understandably lead to embarrassment and concerns about appearance. Men who suffer from gynecomastia may feel insecure about their bodies and being seen shirtless.
Male breast reduction in Irvine and Ladera Ranch: South Coast Plastic Surgery
Fortunately, male breast reduction in Irvine, also known as gynecomastia surgery, can resolve this problem for the long term. In this procedure, Dr. Ali will surgically remove any excess breast or fatty tissue from the chest to create a firmer, toned, masculine upper chest appearance. This surgery can help you feel well on your way towards feeling more confident and secure with your body.
Dr. Ali will work closely with you to develop a surgical plan that matches your personal needs and goals, all with total privacy and discretion. He is among the most accomplished plastic surgeons practicing in the area, and is respected throughout the cosmetic surgery field for his artistry in creating a male chest profile that appears entirely natural.

What is the surgery?
Gynecomastia surgery is performed under general anesthesia as an outpatient procedure. Occasionally, the overdeveloped breast is due to abnormal growth of fatty tissue. In this case, the issue is best treated with liposuction. In the majority of cases, however, the excess of breast tissue is more frequently due to an abnormal quantity of fibrous glandular tissue, which is remedied by surgically removing the tissue.
The incision will be made precisely along the areolar border (the junction of dark and light skin) of the nipple, and the excess glandular tissue, fat, and skin will be removed. Dr. Ali does a "drainless" gynecomastia surgery, unless it is a complicated case.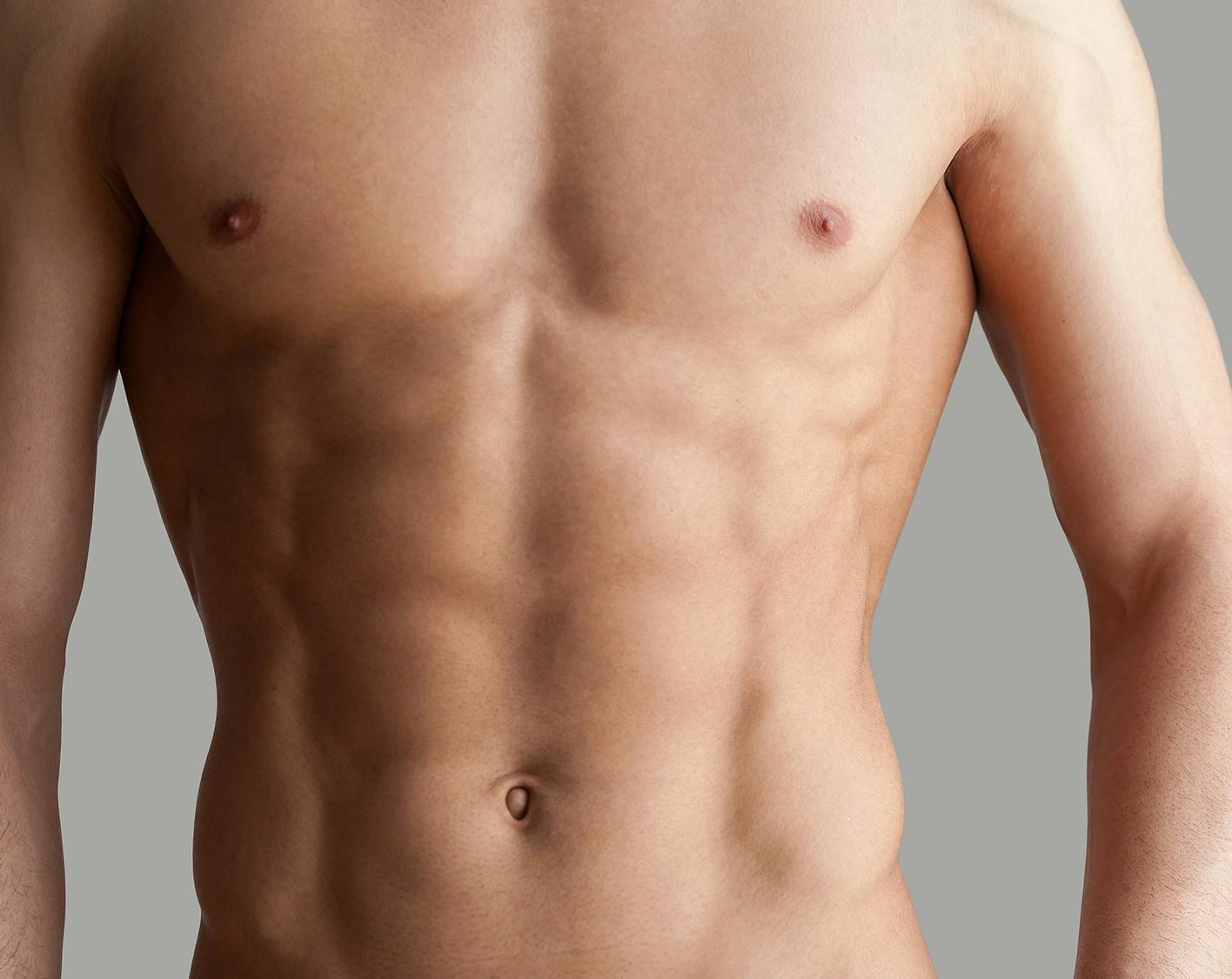 What is the recovery time after male breast reduction surgery?
Post-operative discomfort is relatively minimal, and is well tolerated with the help of oral pain medicine. If surgical drains are used, they are usually removed at our private surgery center at two days. Dr. Ali will recommend that you wear an elastic pressure garment for a 1-2 weeks after surgery to minimize fluid accumulation and to promote proper healing.
When can I return to work after male breast reduction surgery?
You will be able to return to work and resume your usual daily activities or work within a few days of surgery. You will be able to return to the gym or more vigorous physical activities in about two weeks, but you must avoid very strenuous exercise and heavy lifting for about three weeks (based on your speed of healing). We will provide you with a customized workout routine to get the best results possible.
Meet Dr. Ali, our surgeon for gynecomastia surgery
Dr. Ali Qureshi is a fellowship-trained aesthetic plastic surgeon who is among the most talented plastic surgeons practicing in the Irvine area. He is a perfectionist in the art of male breast reduction, and is focused on ensuring his male patients achieve the firm, fit, sculpted chest they want. If you are embarrassed to live with an abundance of male breast tissue, you can expect your results to be remarkably natural-looking and to bring you the confidence to reveal your upper body at the pool, beach, or in intimate settings. You will no longer need to wear loose-fitting shirts to try to disguise your condition. This procedure can be life-changing for men who have struggled with an excess of breast tissue for years.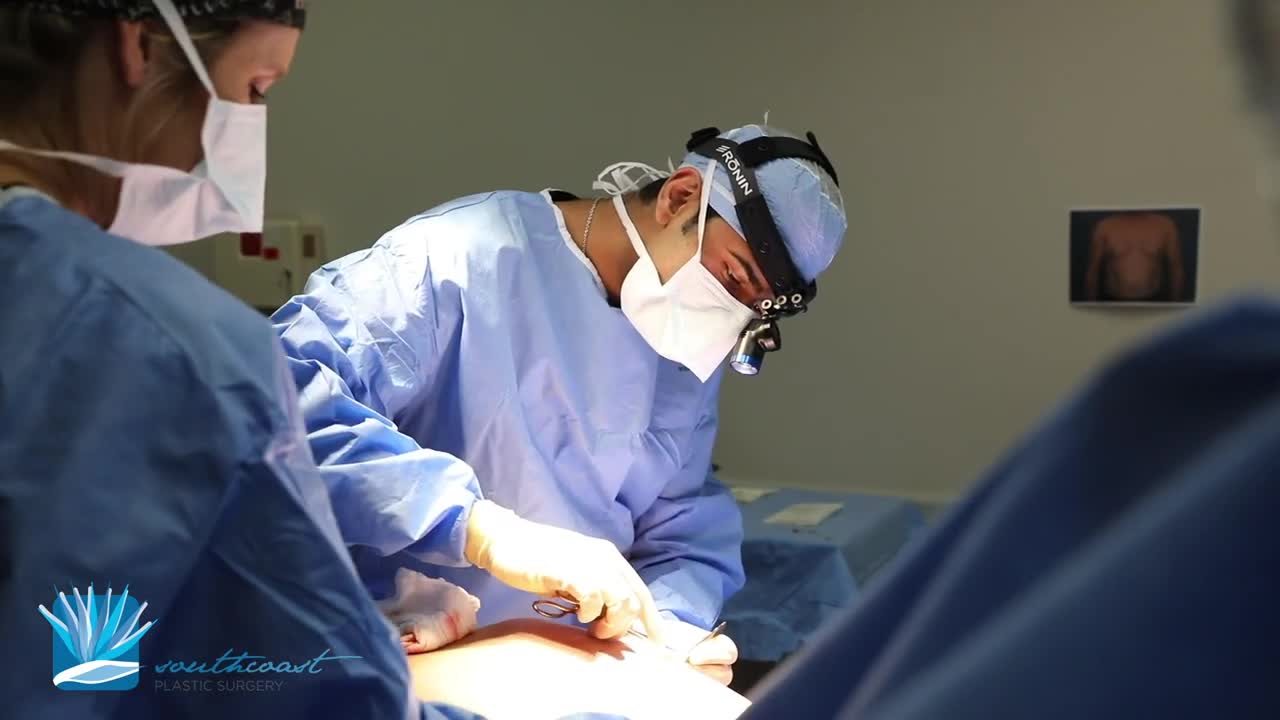 Superior aftercare and support
At South Coast Plastic Surgery, we do more than perform male breast reduction surgery. We want you to have the best results possible. After surgery, we will help you get into a workout routine to maximize your results. Click the link below to see an example of a great workout routine we recommend once you are fully recovered.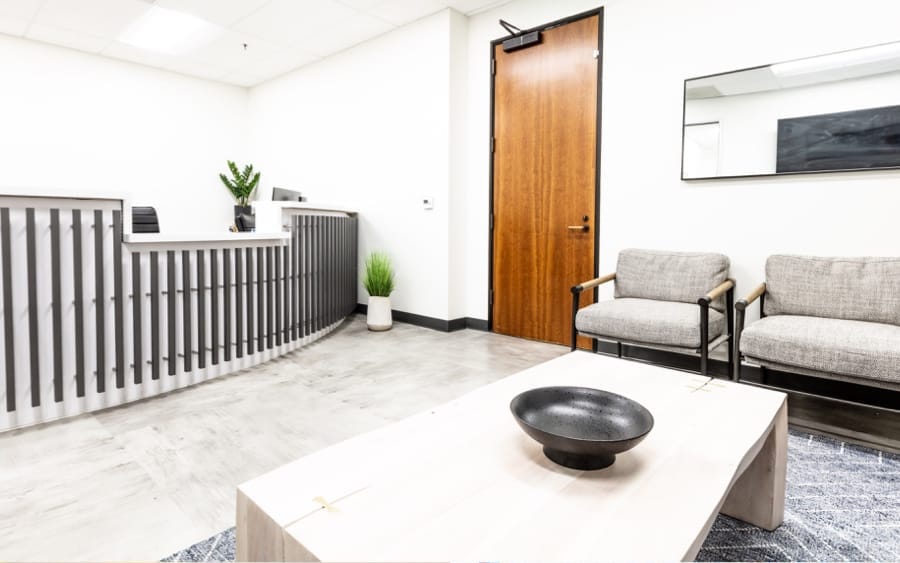 Learn more about Gynecomastia
Interested in learning more about male breast reduction? To schedule a consultation, please fill out the form on this page or call (949) 894-4772. South Coast Plastic Surgery serves Irvine, CA, Ladera Ranch, CA, and the greater Orange County area.