Skip to main content
The face ages in rather predictable ways. As the years go by, the skin on the face and neck begins to lose its elasticity. Crow's feet become visible at the corners of the eye. The cheeks begin to descend, the lower eyelid becomes more hollow, and the nasolabial folds are deepened.
The skin around the jawline becomes droopier and loses its contour, a process called jowling. For some, loose skin begins to form under the chin and around the neck, giving the appearance of a "second chin".
And what started off as fine lines slowly become more defined creases, and eventually transition into deeper folds. The visible signs of aging happen to everyone and factors such as sun exposure, gravity, heredity and personal habits can only exacerbate the changes.

What is a facelift?
Our Orange County facelift surgery, also known as a rhytidectomy, can help to reverse these negative signs of aging. In this surgical procedure, the surgeon will provide patients with a more youthful facial appearance by eliminating loose and hanging skin, and restoring volume lost over time.
Facelifts are often combined with fat transfer to the cheeks, jawline or lips to volumize or augment these structures, giving your face a more natural, balanced appearance. This procedure may also be combined with HALO by Sciton laser or chemical peel skin resurfacing to treat the fine lines and wrinkles around the mouth.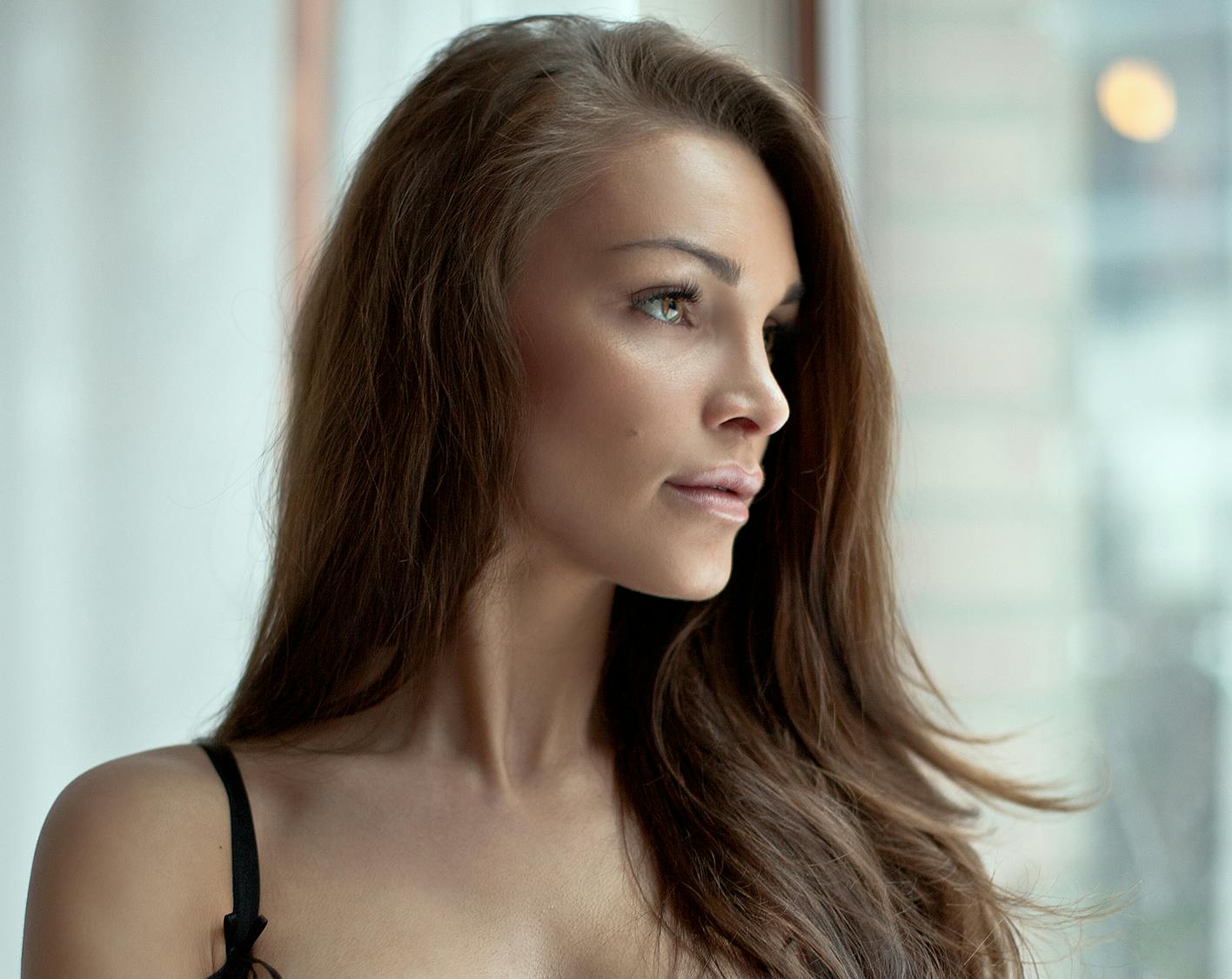 If you are considering this surgery, it is important to select a surgeon that not only has the technical expertise but one who has the artistic vision to give you the results you want. It is especially important to ensure your results will be natural-looking as procedures done on the face are the easiest to identify and the most difficult to camouflage.
At South Coast Plastic Surgery, we believe that a facelift in Irvine should simply make you look more youthful, more vibrant version of yourself. Dr. Ali recognizes that each face requires an individualized approach to restore the appearance of youth and use a wide variety and combination of techniques to achieve this goal. In the end, you will have the most natural-looking results that celebrate your true beauty.
Your facelift surgery
Often, a surgeon will employ a combination of techniques to deliver an optimal result. This includes lifting tissue that has fallen with age. It also includes removing excess skin that has lost its elasticity due to age, gravity or changes in weight. Fat transfer may also be used to restore volume in specific areas. This fat may help to improve the quality of skin as well.
A full facelift procedure requires the surgeon to make incisions in the area just above the ears that continue downward tightly around the earlobe, circling up in the groove behind the ear before returning into the hair of the scalp behind the ear. The skin of the middle and lower face is then loosened from the underlying tissue. The surgeon will reposition and tighten the underlying connective tissue and muscle. Some amount of fat may be removed, as well as the excess lax skin. After trimming excess skin, the surgeon closes all incisions with very fine sutures. Often, metal clips are used, which permit surgery without shaving hair from the incision site.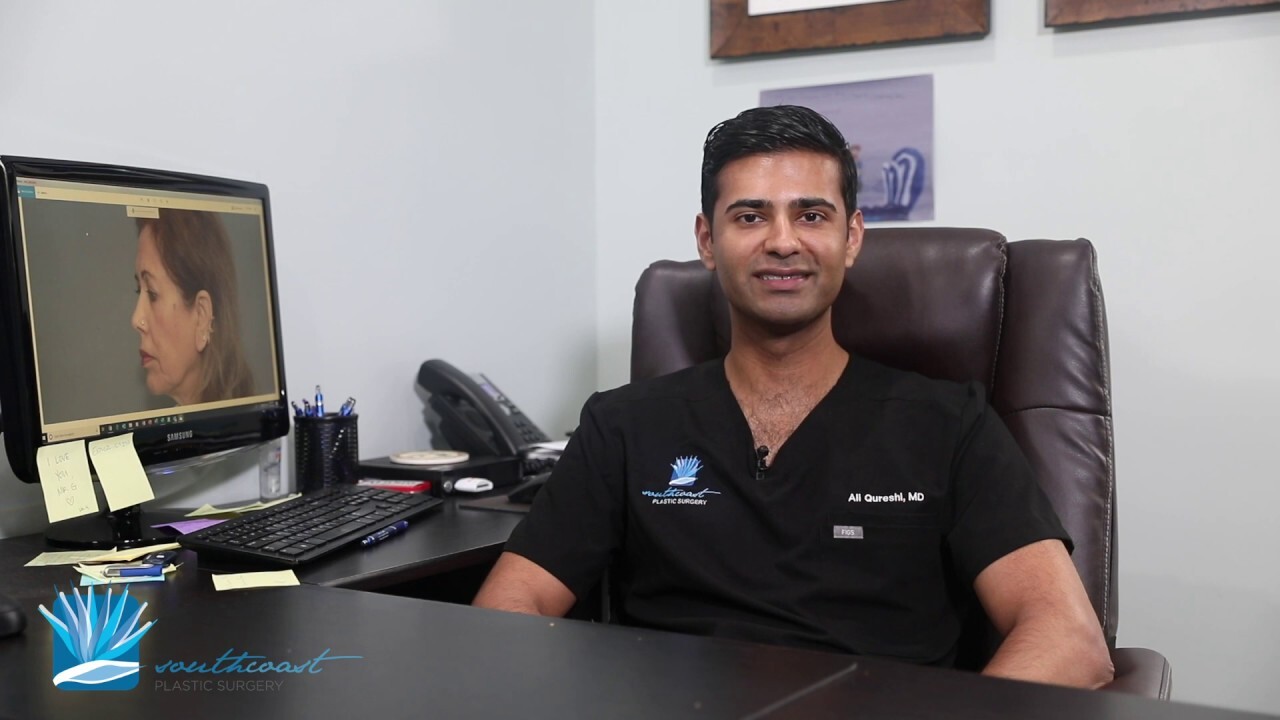 New surgical techniques
New technological advancements have impacted the medical community in a major way. Today, surgeons are able to use new surgical techniques as an alternative to the traditional method discussed above. It has become exceedingly common for lasers, endoscopy, and liposuction to be utilized during facelift cosmetic surgery procedures.
Laser techniques
Laser treatments may be used individually or in combination with a surgical procedure to reshape or resurface the neck. The HALO by Sciton laser removes problems that live in the superficial layer of our skin which includes: pigment irregularities (dark spots), textural problems (fine lines/wrinkles and skin bumps), and pore-size irregularities.
Facial fat transfer
Some patients will also opt for facial fat transfer along with the facelift procedure. A fat transfer refers to the process of taking fat from your tummy and injecting purified adipose fat tissue into another area of your body. The goal of the procedure is to improve the fullness of the cheeks, nasolabial folds, jawline, or lower eye area, giving extra volume to the facial structure. This procedure makes the overall result look more natural, avoiding the "facelifted" appearance.
Endoscopy
Brow lifts are now performed with specialized endoscopy equipment which allows smaller incisions and decreased recovery time.
Liposuction
The jawline, chin and neck areas are readily targeted by liposuction to remove fatty deposits and create a more contoured and attractive appearance. It can be done in conjunction with laser or traditional facelift procedures.
Chemical peel
In many cases, a chemical peel is performed in conjunction with a facelift in Ladera Ranch. A chemical peel uses a chemical solution to enhance and smooth the texture of the facial skin by removing its damaged outer layers. It is especially useful for the fine wrinkles on cheeks, forehead and around the eyes, and the vertical wrinkles around the mouth.
Recovery
You can expect, a small amount of bruising and swelling, which begins to resolve three days after surgery. Drainage tubes are not typically used. Patient can expect to return to work within 7-10 days after surgery. Most can attend a major social event at three weeks.
Interested in learning more about a facelift procedure? To schedule a consultation, please fill out the form on this page or call us today! South Coast Plastic Surgery serves Irvine, CA and the greater Orange County area.