Skip to main content
As lines, wrinkles, and creases appear on the skin with age, makeup can only go so far as to camouflage them. Eventually, a cosmetic treatment is required to effect significant improvement. The Plasma Pen is a non-invasive, non-surgical option for smoothing the skin and restoring a youthful radiance.
By boosting collagen production and tissue repair, the Plasma Pen effortlessly rebuilds the complexion from the inside out. Our team at the South Coast Plastic Surgery world-class medspa is excited to offer this cutting-edge solution for the signs of facial aging, as it comes with minimal discomfort and downtime when compared to traditional plastic surgery.
What is the Plasma Pen?
The Plasma Pen is FDA-approved to treat age-related concerns such as a loss of elasticity around the eyes, nose, and mouth. With maturity, the skin's underlying structural support begins to weaken, causing loose, saggy contours. The Plasma Pen is able to remodel the skin's scaffolding, tightening and firming the complexion from within. Over time, you will see a more refreshed, attractive appearance, which in turn boosts your self-confidence.
The Plasma Pen can treat the following:
Nasolabial folds

Marionette lines

Neck lines

Smoker's lines

Crow's feet

Drooping, loose skin

Accordion lines around the mouth

Acne scarring

Forehead lines

Loss of jawline definition

Stretch marks

Under eye bags

Upper eye hooding

How does the Plasma Pen work?
The Plasma Pen works by converting electrical pulses into nitrous gas. The technology creates micro-injuries that work to replenish the skin's supply of age-depleted collagen and elastin. This approach is known as fibroblasting and should only be performed by trained, experienced professionals such as those at the South Coast Plastic Surgery medspa.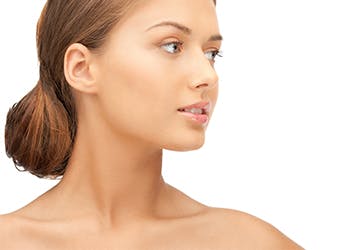 What are the benefits of the Plasma Pen?
Non-surgical and non-invasive

Minimal downtime or discomfort

Does not thin the skin as with some laser treatments

Progressive improvement over time

Enhances your self-image

Rewinds the clock on facial aging
Who is a good candidate?
The Plasma Pen is a good option for those who desire an innovative non-surgical option for dealing with the signs of aging. Clients with moderate to intense skin sagging as well as wrinkles and lines throughout the face and neck will find the Plasma Pen to be an effective tool in their anti-aging arsenal.
As with any cosmetic treatment, patients should be mentally and physically healthy and have a realistic, positive attitude towards their treatment. Our team will meet with you in private to discuss whether the Plasma Pen is the best solution for your unique concerns.
What happens after my Plasma Pen treatment?
Recovery times will vary from person to person based on their individual comfort level and healing abilities. Compared to conventional plastic surgery procedures, the Plasma Pen comes with minimal downtime. However, you may experience some redness, scabbing, and swelling in the face and neck that lasts several days. Most clients will need about 8 days of recovery for face and neck treatments and around 10-14 days of recovery for body treatments.
It's important that you follow certain guidelines after a Plasma Pen treatment. Refrain from consuming alcohol, and be careful not to pick at or interfere with your scabs. This will ensure you avoid infection and that your immune response is in peak condition.
How long will it take to see results?
You will be able to see some improvement right away in terms of skin tightening. Over the course of about three months, your results will continue to evolve, and you will gradually experience a marked reduction in saggy, drooping skin. Your practitioner may suggest more than one session to obtain optimal changes.
Why choose the medspa at South Coast Plastic Surgery?
At the South Coast Plastic Surgery medspa, we design a personalized skincare regimen to address your unique complexion, lifestyle, and comfort level. From our cutting-edge, state-of-the-art technology to the compassion and knowledge of our staff, our medspa has quickly become like a second home to many patients in the California area and beyond.
We offer a wide array of medspa treatments, from injectables and body contouring solutions to microneedling, chemical peels, and ultherapy. Overseen by our team of qualified, board-certified plastic surgeons, your treatment will yield natural-looking, elegant results with little downtime.