Are Cellfina Results Permanent – Or Is Maintenance Required?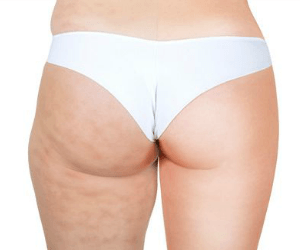 Have you heard? There's a new cellulite treatment out there that promises to minimize the appearance of cellulite in just a few days – and it's poised to be the most popular cosmetic procedure since breast augmentation and Botox.
Introducing Cellfina
That's right, we're talking about Cellfina. Approved by the FDA last year, Cellfina is an innovative and minimally invasive cellulite reduction treatment that uses needling to break up fibrous fat bands that form cellulite. These needling treatments can be used on common areas afflicted by cellulite, including the backs of legs, arms, thighs, and even buttocks.
It's no wonder so many plastic surgeons are already singing the praises of Cellfina – but does this procedure produce permanent results? Or is constant maintenance required?
The Answer Might Surprise You
While Cellfina isn't a permanent answer to cellulite, it does promise long-term results. Clinical studies have shown that Cellfina can last for more than 24 months; in fact, 95% of patients indicated that they were still happy with their results after two years.
That means you won't have to constantly schedule appointments to touch up your treatment areas – and that makes this treatment perfect for people with busy schedules.
Best of all, you only need one Cellfina treatment to see improved results. It's truly going to revolutionize the way the world of cellulite removal.
Other Cellfina Benefits
Not only does Cellfina promise to minimize the appearance of cellulite for two years, but it also provides these enticing benefits:
• Immediate Results: Instead of waiting months to see an improvement with your cellulite, Cellfina leads to results in as little as one to three days.
• Surprisingly Affordable: Because Cellfina doesn't require surgery or incisions, it's a surprisingly affordable cosmetic procedure.
• Minimal Downtime: Forget having to take weeks off after your procedure. With Cellfina, you'll only feel a mild soreness for the first few days after the treatment.
Ready to put Cellfina to work for you? Then it's time to schedule a consultation with board-certified plastic surgeon Dr. Kyle Song at Song Plastic Surgery in Irvine, California today!
Song Plastic Surgery serves the greater Orange County area. Call (949)701-4454 to learn more today!