Botox Vs. Laser Treatments: Which Is Better at Treating Wrinkles?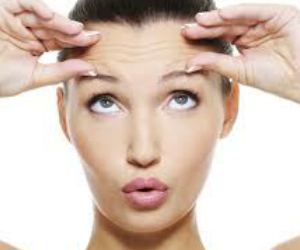 Let's face it: wrinkles happen.
Whether it's because we haven't been taking care of our skin, skimping on sleep or just going along with the aging process, wrinkles and fine lines are completely natural. That doesn't mean you have to accept them, especially when there are so many innovative treatments out on the market today.
At Song Plastic Surgery in Irvine, CA, board certified plastic surgeon Dr. Kyle Song offers plenty of treatments that can help minimize the appearance of wrinkles and fine lines. Two of the most popular treatments are Botox and laser skin resurfacing…
But which one is better at treating wrinkles?
The Case For Clarity
While Botox is often seen as the gold standard for wrinkle treatments, the Clarity laser by Lutronic is a highly effective way to eliminate wrinkles and fine lines. The Clarity laser uses two wavelength lasers to penetrate the dermis and target complexion concerns. The Clarity laser also increases cellular turnover by triggering collagen production.
The end result is younger-looking skin that looks refreshed and revitalized!
What To Expect From Your Treatment
The Clarity Laser procedure is surprisingly straightforward – a small hand piece delivers laser heat energy to the desired treatment area. A special cooling feature will help minimize any discomfort that you might experience during the treatment.
Ideal results can be seen after two to three months; the number of treatments you might need depends on the severity of wrinkles. The Clarity Laser can also be used to target complexion imperfections, including hyperpigmentation, brown spots, rosacea, and more.
Clarity Laser Treatments at Song Plastic Surgery
Ready to discover what Clarity Laser treatments can do for your wrinkles and fine lines? Schedule your consultation with Dr. Song at Song Plastic Surgery in Irvine, California today!