Brazilian Butt Lift: Augmentation vs. Reshaping?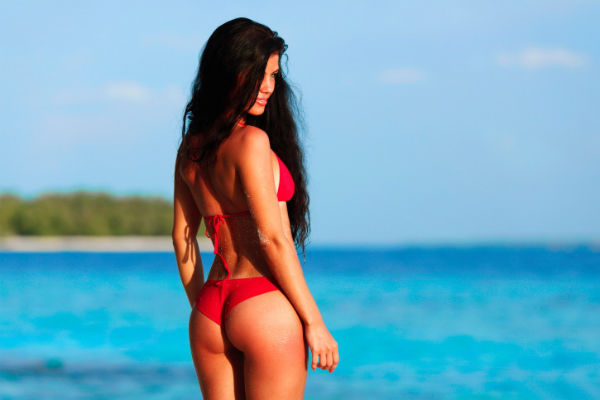 It's no secret that the butt is the It body part of 2015 – and it's not going away anytime soon. Pop culture, Hollywood, and even fashion have sung the praises of the "booty", which is why so many women are now looking to enhance their backside curves with a Brazilian butt lift.
What is the Brazilian Butt Lift?
This hot new procedure is growing by leaps and bounds, thanks in part to society's new obsession with the booty. However, you don't have to want to go bigger to enjoy this procedure. While the Brazilian butt lift is known for increasing the size of the buttocks, one of its lesser-known benefits includes reshaping for more pronounced curves.
For those patients who are looking for Kardashian-style booty or a J.Lo-worthy backside, it's time to visit Kyle Song, MD at Song Plastic Surgery in Irvine, California. Serving the greater Orange County area, Song Plastic Surgery provides the most innovative treatment for patients looking for size and/or reshaping. Whether you're looking for a bigger butt or a better shape, here's what you need to know about the Brazilian butt lift.
Brazilian butt lifts produce natural-looking results because the buttocks are enhanced with your own fat. The fat is collected via liposuction of the hips, abdomen, or any other problem areas within the body. Once the fat has been collected, it's separated and processed before being injected into the buttocks. This is one of the primary reasons why Brazilian butt lifts are so popular – you can enhance the look of your buttocks, while contouring your biggest trouble spots!
Before undergoing the procedure, you and Dr. Song will discuss whether you'd like to augment or reshape your buttocks. If you're looking to enhance your backside, Dr. Song can inject and shape the fat to achieve your desired results. Should you want more shapely and pronounced buttocks without increasing volume, Dr. Song can use fat grafting procedures to highlight your curves while providing you with more shape. Because the Brazilian butt lift uses your own fatty tissue, the results can be permanent. However, patients can expect to lose some fat (and thus, volume) as they age.
Whether you want to enjoy a more shapely or enhanced backside, schedule a consultation at Song Plastic Surgery in Irvine, California today. Call Song Plastic Surgery in Orange County at (949) 701-4454 for more information.