Can Botox Help with Crow's Feet in Men?
You've heard a lot about how Botox can help people enjoy younger-looking skin – and you're interested.
After all, you'd like to take a few years off of your appearance, especially with regards to your crow's feet. But can Botox help with crow's feet in men – or is it just a treatment reserved for women?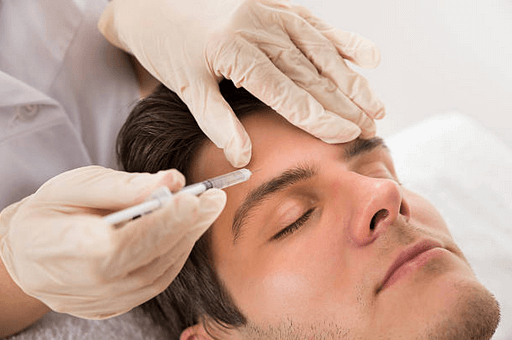 Is Botox Right for Men?
If you're wondering if Botox is right for men, wonder no more – it is!
In fact, Botox can be used by all genders, as it aims to treat the forehead lines and crow's feet commonly developed by women and men. The results are typically the same, although men may find that they need more Botox injections to see results (men typically have thicker facial skin than women).
If you're worried about your Botox injections looking too "obvious," it's possible to have smaller amounts of Botox injections, which can still help you minimize the look of crow's feet. You may want to start with this method and gauge your results from there.
How Botox Treats Crow's Feet
Botox is effective at treating crow's feet, thanks to its main active ingredient: botulinum toxin type A. When injected into key facial muscles, the neurotoxin acts as a blocker between the brain's signals and the muscles' nerve endings. Once this effect takes place, the skin above the injected muscles smooths over, resulting in younger and softer-looking skin.
Most Botox results last for about three months or longer before requiring additional injections for maintenance.
From the moment I met Dr. Kyle he made me feel instantly comfortable. Going into my consultation I had a few questions for him and he answered all of them before I even had a chance to ask. I was planning on having consultations with other doctors but I felt so comfortable with Dr. Kyle that I ended up canceling my other appointments. He was very kind, sweet and knowledgeable. Dr. Weatherwax (Anesthesiologist) was great and explained everything to me and my husband prior to the surgery. Andi and Kelsie were really nice and helpful and always answered any questions I had. Nurse Lisa and Shelley were sweethearts. I'm only one day post op but everything looks great and I'm very happy with my results so far.

Dr. Kyle is a true artist. Thank you all!!