Can I Reduce Fat Without Surgery?
It's the start of a brand-new year, which probably means you've got some big plans for yourself. You're planning on traveling more, spending time with family and friends, and oh – finally fitting into your favorite pair of jeans again!
If you aren't seeing the results you want despite following a healthy diet and exercise regimen, it might be time to discover fat reduction without surgery.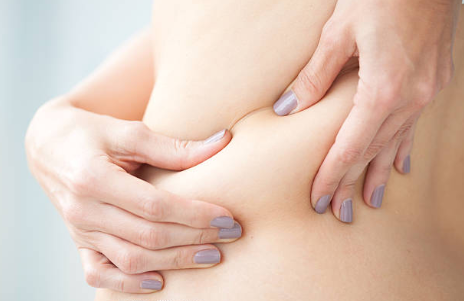 How Does Fat Reduction Without Surgery Work?
Fat reduction without surgery uses special technology to directly target the fat cells that cluster directly underneath the dermis. Some technologies use cooling powers to crystallize fat cells, while others use heat to create cell death (known as lipolysis). Regardless of the temperature, fat reduction without surgery aims to kill off a portion of fat cells within a set number of treatments.
So what happens once these fat cells are targeted and killed off?
The body's lymphatic system immediately gets to work removing the cells from the body. The entire process takes about six to 12 weeks to perform. Most clients are able to see up to 25% fat loss in a specific treatment area.
SculpSure for Non-Surgical Fat Reduction
At South Coast Plastic Surgery, we use FDA-approved SculpSure for non-surgical fat reduction. SculpSure uses the power of heat energy to cause lipolysis; once the cells are damaged, the body gets to work removing them. SculpSure is safe and can be used on any skin type. Clients see the most success from using SculpSure on common treatment areas like the abdomen and thighs.
How to Maintain Your Results
While SculpSure can lead to significant fat loss, it cannot prevent the formation of new fat cells. That's why the best way to maintain your results is to continue following a healthy diet and exercise regimen, so new fat cells don't have the chance to form.
Take the Next Step
Want to learn more about how we use SculpSure for non-surgical fat reduction? Schedule a consultation at South Coast Plastic Surgery in Irvine, CA. (949) 701-4454