Can Lower Eyelid Surgery Be Done Without an Incision?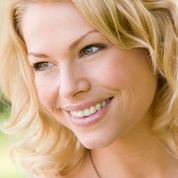 Looking young and well-rested can be almost impossible when you have excessive bags under your eyes. No matter how many creams you diligently apply or how many hours you log each night, those undereye bags just won't go away – and you're looking for answers.
With a blepharoplasty – lower eyelid surgery – a plastic surgeon can remove the appearance of excessive fat deposits and skin underneath your eyes. During this procedure, the surgeon makes an incision along the lower eyelid, which allows for the removal of fatty deposits and excess skin. However, this can leave a visible scar, which can take away from the natural-looking results of this procedure.
That's why Kyle Song, MD of Song Plastic Surgery in Irvine, CA specializes in lower eyelid surgery that requires no external incision. That means no visible scars, so you can leave your family members and friends guessing about your youth-restoring secrets.
Rather than creating an external incision along the lower eyelid, Dr. Song uses a surgical technique that makes an incision along the inside of the eyelid, which gives him direct access to the fatty deposits. Dr. Song then removes much of the fat and repositions the rest over the cheekbone to create a much more natural result.
Any excess skin that remains from the procedure can be trimmed away, which restores a youthful and well-rested appearance. Dr. Song uses a conservative approach to skin removal, which helps promote the best results possible.
If you're interested in undergoing lower eyelid surgery, schedule a consultation with Dr. Song at Song Plastic Surgery in Irvine, CA. Dr. Song will assess you to determine if you're an ideal candidate for lower blepharoplasty. If your drooping eyelids are making it difficult to see, you're mentally and physically healthy, and you have realistic expectations about the results of your surgery, you're an ideal candidate for this procedure.
To learn more about lower eyelid surgery, call (949) 701-4454 or visit Song Plastic Surgery in Irvine, CA today.