Do Laser Wrinkle Treatments Hurt?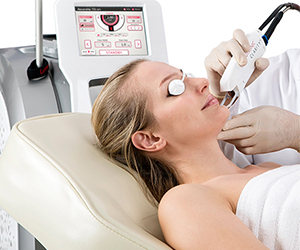 They say you're as young as you feel. Yet while you still feel pretty young, your wrinkles and fine lines aren't exactly getting the memo.
That's why it's time to discover what a Clarity Laser treatment can do for your skin at Song Plastic Surgery in Irvine, CA. Owned and operated by board-certified plastic surgeon Dr. Kyle Song, Song Plastic Surgery offers the Clarity Laser procedure for patients who are looking to minimize the appearance of wrinkles and fine lines on the following areas:
Face
Neck
Decolletage
Hands
And more!
The Clarity Laser works by using dual wavelengths – the long pulsed 755 nm Alexandrite and 1064 nm Nd:WAG – to directly target the deepest layers of the dermis. This energy helps immediately stimulate collagen production, which can help remodel elastin within the skin. Since elastin and collagen are the building blocks for younger, healthier-looking skin, regular Clarity Laser treatments can help promote gorgeous and smooth skin that takes years off of your appearance.
The Clarity Laser is a pain-free, non-invasive treatment that is applied to the skin via a small hand piece. During the procedure – which takes under an hour to administer – cooling air is applied to the treatment area to help mitigate heat produced by the laser energy.
Thanks to all of these unique features, the Clarity Laser is surprisingly comfortable and effective. Patients can expect some tenderness and sensitivity immediately after treatment; additionally, it's important to wear sunscreen after the procedure to protect newly sensitive skin.
To learn more about the Clarity Laser for the treatment of wrinkles and fine lines, schedule a consultation with Dr. Song at Song Plastic Surgery in Irvine, CA today. Together, you and Dr. Song will determine if the Clarity Laser treatment is the best procedure for your desired goals.
Song Plastic Surgery also serves the greater Orange County area!