Feeling Down about Your Double Chin?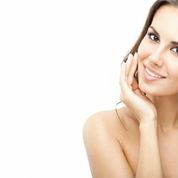 Let's face it: No matter how often you exercise, or how much you regulate your diet, you just can't seem to make your double chin disappear. Perhaps you even feel self-conscious about your appearance, as you're afraid everyone's look at your double chin.
If that sounds familiar to you, then it's time to stand up and cheer: the FDA recently approved a new treatment that can help eliminate your double chin – for good. This treatment is known as Kybella – and it's now available at Song Plastic Surgery in Irvine, California (serving the greater Orange County area).
How Does Kybella Work?
Before the invention of Kybella, chin liposuction was the only way to make that stubborn double chin go away. Since this procedure involves invasive surgery and plenty of downtime – as well as significant swelling and bruising – it isn't always the best option for patients with busy lives.
Kybella works to minimize the appearance of a double chin via a fat-dissolving injection, which is placed in the chin area. The injection's solution is made of a powerful acid that melts the fat cell's membrane, which is then removed by the body's natural waste processes. This is why it's so important to have a board-certified plastic surgeon administer Kybella, as this acid can melt anything it comes into contact with.
The overall downtime is much less significant than traditional liposuction, which is perfect for clients who may be too busy to recover for a significant period of time.
Kybella requires multiple treatments to achieve your desired results; clients should expect to undergo no less than six treatments, which need to be spaced out by one month. During your visit, you'll have about 50 injections in the chin area; visits take about an hour to complete.
Normal side effects may include minimal bruising and swelling, which is standard for any injection treatment. Some patients may also experience redness and numbness. To minimize these side effects, a numbing gel can be applied to the treatment area before the procedure.
Kybella is only approved by the FDA for the chin area; time will tell if Kybella can be used on other trouble spots, like the stomach or buttocks.
Kybella at Song Plastic Surgery.
If you're ready to get rid of your double chin, book your consultation with board-certified plastic surgeon Kyle Song, MD at Song Plastic Surgery in Irvine, CA. Song Plastic Surgery also serves the greater Orange County area. Call Dr. Song today at (949) 701-4454 about Kybella.