How Can I Treat My Prominent Ears?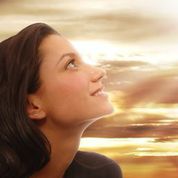 Prominent ears can often be a major source of low self-esteem for many people. Prominent ears – which may stick out from the head, are overly large in comparison to the head, or misshapen – can make it difficult for individuals to feel fully confident and able to enjoy their lives.
At Song Plastic Surgery in Irvine, CA, board-certified plastic surgeon Dr. Kyle Song can treat prominent ears with otoplasty, a cosmetic surgery procedure that can help improve and reshape the appearance of the ears. The main goal of otoplasty is to correct the appearance, as well as bring natural balance and proportion to a patient's overall appearance.
If you're interested in undergoing otoplasty, schedule a consultation with Dr. Song at Song Plastic Surgery. During your consultation, Dr. Song can determine if you're a viable candidate for the procedure. You may be a good candidate for the procedure if:
You suffer from macrotia, a condition that results in overly large ears;
Protruding ears that are disproportionate to the face

Dissatisfaction with previous ear surgeries

Issues with confidence and self-esteem because of ears
If any of the above sound familiar to you – and you're a healthy adult with responsible expectations for your surgery – then you're a good candidate for the procedure.
During the actual procedure – which is performed under general anesthesia – Dr. Song will create incisions along the back of the ear, which allows him to access the ear's cartilage. If any incisions are made along the front of the ear, Dr. Song can hide the scarring by making small folds. During the procedure, Dr. Song will reshape the cartilage to produce natural and proportionate-looking results.
Immediately after the procedure, patients can expect to wear a compressive garment to help deal with swelling. The compression garment will eventually be replaced by a headband over the ears. After the first week, some patients with longer hair will be able to return to normal duties at work. Most patients can expect to be comfortable in social situations one to two weeks after the procedure. Patients should see final results after swelling has completely subsided, which usually occurs after three months.
For more information about otoplasty, schedule a consultation with Dr. Song at Song Plastic Surgery in Irvine, California today. Song Plastic Surgery serves the greater Orange County region. Call (949) 701-4454 to make an appointment with Dr. Song today!