How Long Will Facelift Results Last For?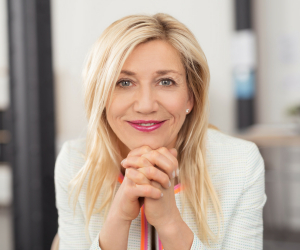 Interested in undergoing a facelift procedure?
Maybe you're intrigued by how facelift surgery can help correct that troublesome sagging that's been plaguing you since you hit your 40s. Or perhaps the idea of instantly perking up your eyelids and addressing deep-set facial wrinkles is a tempting one.
No matter what your reasons for being interested in undergoing a facelift procedure, you're still left with this one question:
How long will facelift results last for?
It's a fair question. After all, if you're undergoing a major surgery with significant downtime, you want to be sure the results of your facelift are more than worth it!
Fortunately, facelift surgery can lead to the most long-lasting results of any plastic surgery procedure. While each patient will experience different results, it's estimated that the results of a facelift procedure can last for longer than 10 years. These results can be extended with a healthy lifestyle that includes regular skin care and plenty of sleep, as well as avoiding smoking and excessive drinking.
The facelift procedure is an excellent choice for people who want their face to match the age they feel on the inside. Typical candidates for the facelift procedure want to address the following issues:
• Sagging facial skin
• Deep-set wrinkles and lines
• Drooping eyelids
• Heavy undereye bags
• And more!
The results of a facelift can be dramatic and, for many patients, life-changing. Most individuals who undergo a facelift procedure claim that the surgery turned back the clock on their appearance by 10 to 15 years.
Facelift Consultation at Song Plastic Surgery
Want to address the facial issues that are holding you back from being your most confident self? Then schedule your facelift consultation with board certified plastic surgeon Dr. Kyle Song at Song Plastic Surgery in Irvine, California today!
Song Plastic Surgery serves the greater Orange County area.