How Long Will I Be Swollen From Fat Grafting?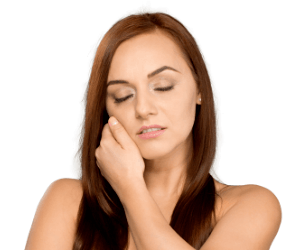 Have you recently made the decision to undergo fat grafting? Then congratulations – you're just a procedure away from achieving a more contoured, natural-looking appearance. Whether you're looking to enhance your buttocks or breasts, or want to achieve a more youthful face with volumized, contoured cheeks, a fat grafting procedure can make it all possible.
If you're not sure what's involved with fat grafting, it's a relatively straightforward procedure. Fat is harvested from a predetermined donor site; typically the stomach, waist, thighs, or anywhere else you'd like a little contouring. After harvesting, it's cleaned and purified so it's ready for injection. The fat is placed into a syringe and injected into the treatment area, whether it's in the face, buttocks, or breasts.
The main benefit to fat grafting is that it produces stellar, natural-looking results. For example, let's say you want perkier breasts. Before fat grafting, your only option would be to undergo breast augmentation, which might not produce the natural, subtle results you're after. Yet with fat grafting, you can achieve lift and volume without using implants.
Additionally, fat grafting can make facial enhancements look more authentic without seeming "overdone". Instead of using dermal fillers – which needs to be done yearly to maintain results – fat grafting can be used to achieve permanent results.
Before undergoing a fat grafting procedure, it's important for patients to keep in mind that there will be some swelling associated with the treatment. In general, here's what you can expect in terms of swelling after your fat grafting treatment:
From the donor site:

This is the area where the fat is being harvested.

The donor site will typically be swollen for four to six weeks; however, many patients report that the swelling isn't as noticeable by three to four weeks after the treatment.
In the grafted site: This is the area where the grafted fat is injected.

Swelling here is much more minimal than at the donor site, which means it disappears faster as well.

Swelling usually dissipates two to three weeks after surgery.
For more information about fat grafting, or to learn what fat grafting can do for your appearance, schedule a consultation with board-certified plastic surgeon Dr. Kyle Song at Song Plastic Surgery. Located in Irvine, California, Song Plastic Surgery serves the greater Orange County area. Learn more by visiting https://www.kylesongmd.com/. Call (949) 701 -4454 to learn more today!