how-many-cellfina-treatments-do-i-need-to-see-results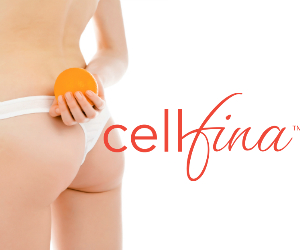 It's official – summer is finally here! That means it's time to put away the pants and long-sleeve shirts in favor of tank tops, shorts, and sundresses. But if you feel embarrassed or self-conscious about the appearance of cellulite, you might not be ready to embrace the summer.
That's why Song Plastic Surgery is pleased to announce the arrival of Cellfina to its Irvine, California location!
Cellfina is a brand-new, FDA-approved technology that is proven to target, treat, and smooth away the appearance of cellulite. Cellfina can be used on the buttocks and thigh areas, making this procedure a great option for patients who might feel self-conscious about the appearance of cellulite.
Best of all, results from Cellfina have been proven to last at least two years, making it one of the most powerful anti-cellulite treatments on the market today.
Cellfina works by treating the primary structure of cellulite, which is caused by thick connective bands between fat tissue in the buttocks and thighs. These bands can pull the skin in a downward motion, resulting in the type of puckering that's common with cellulite. Cellfina breaks up these bands, which improves the appearance of puckering.
Patients only need one treatment to see ideal results from Cellfina; additionally, this treatment is performed in a single 45-minute session. Side effects are minimal, and often include temporary soreness and tenderness.
Results from Cellfina can be seen in as little as three days, with ideal results after one month. That means you still have time to get the smooth, dimple-free skin appearance you need to rock those short-shorts and sundresses!
Ready to discover all the benefits of Cellfina for yourself? Then schedule a Cellfina consultation with board certified plastic surgeon Dr. Kyle Song at Song Plastic Surgery in Irvine, California! Dr. Song can discuss what to expect from your Cellfina treatment, and how it can help you achieve your desired results.
Schedule a consultation with Dr. Song at Song Plastic Surgery (now serving the Orange County area) call 949-701-4454 today!