How Many Dermaplaning Sessions Are Required to See Results?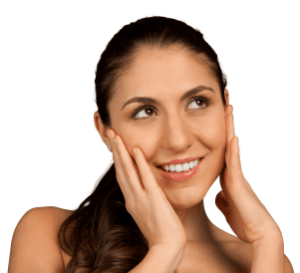 You know that in order to get your most gorgeous skin possible, you need to invest in a high-quality skincare routine. From cleansing and moisturizing to serums and creams, you have almost every aspect of your skincare regimen down to a science.
But if you're not exfoliating with Dermaplaning, you're missing out on truly beneficial skincare treatment – one that could revolutionize the way your skin looks and feels.
Dermaplaning at Song Plastic Surgery
Located in Irvine, California (and serving the greater Orange County area), Song Plastic Surgery is the premier destination for clients who want youthful, flawless, and glowing skin. Owned and operated by board-certified plastic surgeon Dr. Kyle Song, the experts at Song Plastic Surgery is pleased to announce the availability of Dermaplaning – a brand-new treatment that's more powerful and effective than mere exfoliation.
So what is Dermaplaning – and what kind of results can you expect from treatments?
Dermaplaning is considered to be a far more aggressive form of exfoliation, as it sloughs away dead skin cells and encourages cellular renewal. As a result, Dermaplaning is an excellent treatment for clients who want to see the following benefits:
Faded scars
Glowing skin
Diminished wrinkles and fine lines
Younger-looking skin
Flawless complexion
Dermaplaning can be used alone, or it can be combined with a chemical peel to enhance results. This procedure requires no downtime; however, clients should be vigilant about wearing sunscreen after each treatment.
How Long Does It Take to See Results?
Since Dermaplaning is a far more powerful form of exfoliation, clients can expect to see results rather quickly. Most clients see the best results after three to six treatments; however, the key in maintaining these results is to continue undergoing Dermaplaning treatments. Like any exfoliation routine, Dermaplaning cannot produce permanent results, so clients will need to maintain ongoing treatments in order to enjoy their best skin possible.
Contact Song Plastic Surgery Today
Discover how to achieve flawless, youthful-looking facial skin. To experience the effectiveness of Dermaplaning for yourself, visit Song Plastic Surgery in Irvine, CA or schedule a consultation by calling 949-701-4454.