How Many Peel Sessions Do I Need to Have to See Results?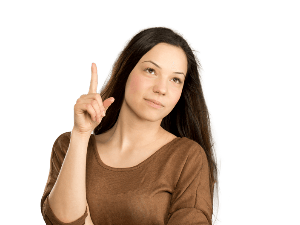 Envious of the perfect complexions you see in magazines and on the red carpet? Frustrated you can't replicate these same results with over-the-counter skincare products? We're about to reveal a big secret: Those starlets and models have all had a little bit of help.
That's right. Most A-listers are able to achieve their flawless complexions due to the help of chemical peels, which essentially remove dead and dull skin to reveal glowing, youthful-looking skin underneath.
And now you can get the same treatment.
Introducing Song Plastic Surgery Chemical Peels
You don't have to be an A-lister to enjoy the same flawless results. If you're looking for that youthful glow and spotless complexion, you can find it right at Song Plastic Surgery in Irvine, California (also serving the greater Orange County area). Owned and operated by Kyle Song, MD, Song Plastic Surgery specializes in providing highly effective, youth-enhancing chemical peels.
The most powerful of these peels is the TCA chemical peel, which can improve damaged skin and minimize the appearance of your biggest complexion concerns, including:
Acne scars
Hyperpigmentation
Sun spots
Age spots
Fine lines
Wrinkles
And more!
The chemical peel is relatively straightforward: During your session, a chemical solution will be applied to the top layer of your skin. This solution causes a blistering effect, which eventually removes any dead and dull skin from your face. After two weeks, you'll be left with glowing and flawless-looking skin.
How Many Sessions Will You Need?
If you're opting for a chemical peel, it's important to take care of your skin immediately after the treatment. You'll need to wear sunscreen with a high SPF, as your complexion will be extremely sensitive to the sun.
If you opt for a gentle chemical peel, you may need a peel once every month to maintain your results. For stronger peels, you'll only need a couple of sessions each year to maintain results; however, clients should expect that downtime will be much longer.
Call (949) 701-4454 for more information about our chemical peel treatments, schedule a consultation at Song Plastic Surgery in Irvine, CA today. Song Plastic Surgery also serves the greater Orange County area.
Take the Next Step
Would you like to learn more about peels treatment? Schedule your in-person consultation with board-certified surgeon Dr. Kyle Song today by calling (949) 835-4472 or by filling out the form on this page. Song Plastic Surgery is located in Irvine, CA, and proudly serves the greater Orange County area.