How Much Does Laser Hair Removal Cost?
It may still be winter, but that doesn't mean you're not dreaming of having perfectly silky smooth skin. And if you're planning on having the best summer ever – one filled with beach parties and rooftop cocktails – it pays to start doing laser hair removal now.
Here's why: depending on the area being treated, it takes about four to eight laser hair removal sessions to see ideal results. These sessions need to be scheduled about three to five weeks apart, meaning if you start now, you'll be ready to show off your fuzz-free body by summer.
Interested, but want to find out how much laser hair removal costs? Check out our inside scoop on the average cost for laser hair removal.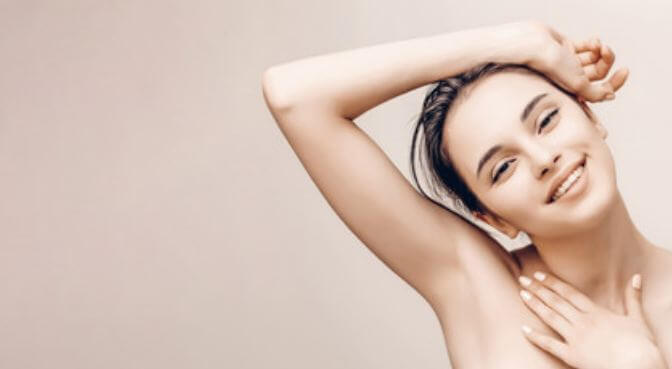 Average Cost of Laser Hair Removal
According to the American Society of Plastic Surgeons, the average cost of laser hair removal is $429. This cost is not a culmination of how many treatments you'll need to remove stubborn hair follicles. Additionally, the cost of your laser hair removal can be influenced by the following factors:
The treated area

Your technician's experience and education

The location of your technician

And more
The best way to get a final figure on how much your laser hair removal treatments will cost is to schedule a consultation with an experienced and highly skilled laser hair removal expert.
How Many Laser Hair Removal Treatments Will I Need?
The number of treatments you'll need will largely depend on the area you're targeting; however, most patients can expect to need about three to six sessions before seeing ideal results.
Is Laser Hair Removal Permanent?
Laser hair removal destroys existing hair follicles and slows regrowth, but it doesn't stop regrowth forever. At most, patients will see several months (even a year) of smoother, hair-free skin before needing to schedule a maintenance treatment.
The Best in So Cal. Definitely worth the drive from Los Angeles or San Diego. Excellent staff, friendly & efficient. This group treats you like family!!!
Take the Next Step
Want to learn how much your laser hair removal treatments may cost? Schedule a consultation at South Coast Plastic Surgery in Irvine, CA. (949) 701-4454
South Coast Plastic Surgery serves the greater Orange County metro area.