Introducing Illusio Technology to Song Plastic Surgery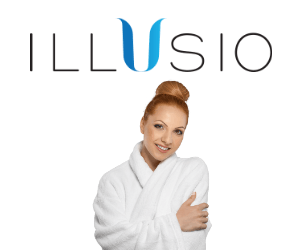 You've always toyed with the idea of enhancing your shape via breast augmentation surgery. Whether you want to restore your chest volume after breastfeeding your children or you want a little more "oomph" to your figure, you've been considering breast augmentation for a long time.
However, there's always been one thing stopping you: the idea of ending up with breasts that simply don't look right with your figure.
Thankfully, those concerns are going to be a thing of the past, thanks to Illusio technology – and it's now available at Song Plastic Surgery in Irvine, California.
Get an Accurate Image of How You'll Look
Illusio technology makes it possible for patients to get an accurate idea of what their breasts will look like after the procedure. Illusio augmented reality software generates life-like images of the patient's breasts, based on their desires and breast anatomy. Once this information has been fed into the software, the patient will be provided with a real-time image of how her new breasts will look on her body.
It's the ultimate way for patients to determine which implants will produce their desired results!
At Song Plastic Surgery in Irvine – serving the greater Orange County area – board certified plastic surgeon Dr. Kyle Song is pleased to announce the inclusion of Illusio technology in all breast augmentation consultations. During the consultation, patients can get a precise image of how they'll look after the procedure, which can help them make the right choice for their needs.
Schedule Your Breast Augmentation with Song Plastic Surgery
Don't worry and wonder how your breasts will look after your breast augmentation procedure. Discover the power of Illusio technology by scheduling your breast augmentation with Dr. Song at Song Plastic Surgery in Irvine, California. Call 949-701-4454 to learn more about this great new technology today!