Is It Possible to Have a Breast Reduction AND Augmentation?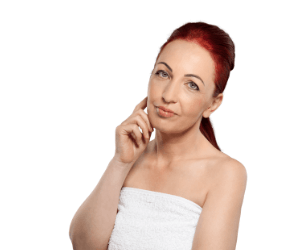 At first glance, the concept of undergoing both a breast reduction and augmentation might seem like two opposing ideas. A breast reduction is done to lift and reduce the size of the breasts, particularly in patients who are experiencing significant physical and mental difficulties as a result of oversized breasts. Breast augmentation, on the other hand, is done to enhance the fullness, shape, and size of the breasts.
So how can you undergo both procedures at once?
Why Choose Breast Reduction AND Augmentation?
Many patients who are concerned about breast reduction also express reservations about how their breasts will look after the procedure has finished. For some patients, concerns about volume and fullness may lead them to inquire about the possibility of getting smaller breast implants after the reduction has been completed.
At South Coast Plastic Surgery in Irvine, CA, there are two options for patients interested in breast reduction AND augmentation:
• Auto-augmentation mastopexy: With this option, your plastic surgeon will reposition your existing breast tissue to help achieve a fuller appearance. Any remaining is removed from the breasts to help reduce the overall size. An auto-augmentation mastopexy also avoids adding weight to the breasts, making this procedure an ideal option for candidates looking to get physical relief from larger breasts.
• Reduction with augmentation: During this procedure, the reduction with reduce the heavy volume, and lift your breasts, then your plastic surgeon will use smaller breast implants to help increase roundness and boost fullness in the upper portion of the breast. Both procedures are done at the same time, which ensures you won't have to spend too much time in recovery.
If you're concerned with how your breasts will look after a reduction, board certified plastic surgeon Dr. Kyle Song can help you understand your options, as well as assist you in picking the right procedure for your needs.
Breast Reduction/Augmentation at South Coast Plastic Surgery
Discover how South Coast Plastic Surgery can help you achieve your ideal breasts. Schedule your breast reduction/augmentation consultation at South Coast Plastic Surgery in Irvine, CA today.
South Coast Plastic Surgery serves the greater Orange County areas. Call 949-701-4454 to learn more today.
Would you recommend our facility to family or friends?