Is There Anything I Can Do To Treat My Stretch Marks?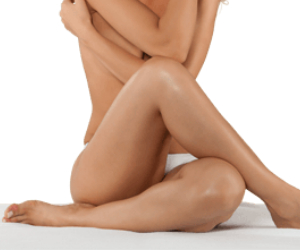 For many men and women, stretch marks are often seen as a fact of life. After all, they can appear on our bodies as a result of hormonal changes, pregnancy, and weight gain/loss. These stretch marks can often be as minimal as light white stripes, or as noticeable as large pink "stripes" across the legs and stomach.
No matter what kind of stretch marks you have, you've probably found yourself wondering the following: "Is there anything I can do to treat my stretch marks?"
Erase Stretch Marks With a Unique Treatment!
At Song Plastic Surgery in Irvine, California, board certified plastic surgeon Dr. Kyle Song is pleased to announce a new treatment that's effective at minimizing the appearance of stretch marks. This unique treatment combines the powers of platelet-rich plasma (PRP) microneedling and laser resurfacing to achieve the following:
Remove the red pigment associated with stretch marks; and
Stimulate collagen production through skin tightening and contraction.
This unique treatment is only available at Song Plastic Surgery!
What To Expect From Your Procedure
During your stretch mark reduction treatment, Dr. Song will begin with PRP microneedling, which uses the power of your platelets to reinvigorate collagen production. This stimulated collagen helps improve cellular turnover, thus fading the appearance of stretch marks faster.
During the latter part of the procedure – or during a separate procedure – Dr. Song will administer laser resurfacing treatments, which help fade current stretch marks. The number of procedures you'll need will depend on the severity of stretch marks.
Stretch Mark Treatments at Song Plastic Surgery
Don't let stretch marks hold you back from feeling comfortable in your skin. Schedule your consultation with Dr. Song at Song Plastic Surgery in Irvine, California today!