Liposuction vs. Tummy Tuck: What's the Difference?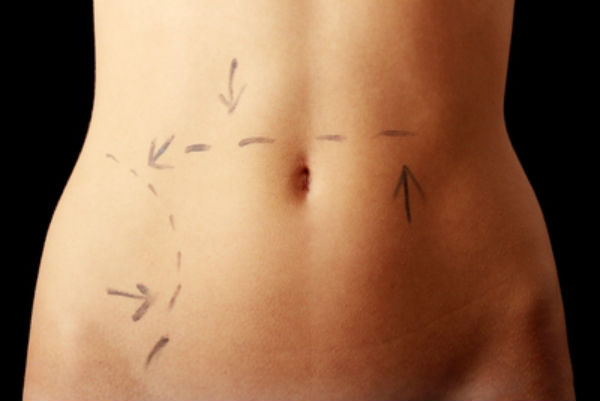 When it comes to contouring and re-shaping your body, it seems as though there are a number of treatment options out there for you. From procedures designed to help remove fat to surgeries that can help tighten muscles after pregnancy, there seem to be so many options out there that you might be confused as to which option can best address your stomach issues.
At Song Plastic Surgery in Irvine, California – also serving the greater Orange County areas – board-certified plastic surgeon Dr. Kyle Song can help you choose the best procedure to remove fat and excess skin from your abdomen area. During your consultation with Dr. Song, you'll be asked a series of questions about your desired goals, which can help Dr. Song determine the best treatment for you.
Whether you're looking to remove fat from your stomach or tighten your tummy after pregnancy, here's what you need to know about the differences between liposuction and a tummy tuck.
A traditional liposuction is a procedure where an incision is made in the treatment area. A small tube – known as a cannula – is placed through the incision and used to break up fatty tissue. The fat is then suctioned out of the body, thus providing significant contouring to the treatment area. Although the final results from liposuction can take up to a year to materialize, patients can see great results in four to eight weeks. Liposuction does not solve the problem of excess skin, which is why some patients may want to opt for a tummy tuck.
While liposuction is typically done to contour the body, a tummy tuck can be performed to repair stomach muscles that have been detached (usually as the result of pregnancy or significant weight loss). During this procedure, the abdominal muscles are tightened and repaired, while any extra skin is trimmed away for a more contoured and smooth look.
Liposuction and tummy tucks can be performed at the same time, which can provide a patient with maximum body contouring and skin tightening. To learn more about these two procedures – and how they can help you achieve your dream body – schedule a consultation with Dr. Kyle Song at in Irvine, California. Call (949) 701 – 4454 for more information.