What Is a PRP Facial?
Looking for flawless skin that looks like it's glowing from within? Forget chemical peels or surgical procedures – a PRP Facial can help you get the beautiful skin you want without a prolonged recovery period. Best of all, a PRP Facial can help minimize some of your biggest complexion concerns, including hyperpigmentation, acne scars, wrinkles, and uneven skin tone.
But what exactly is a PRP Facial, and what can you expect from this non-surgical procedure?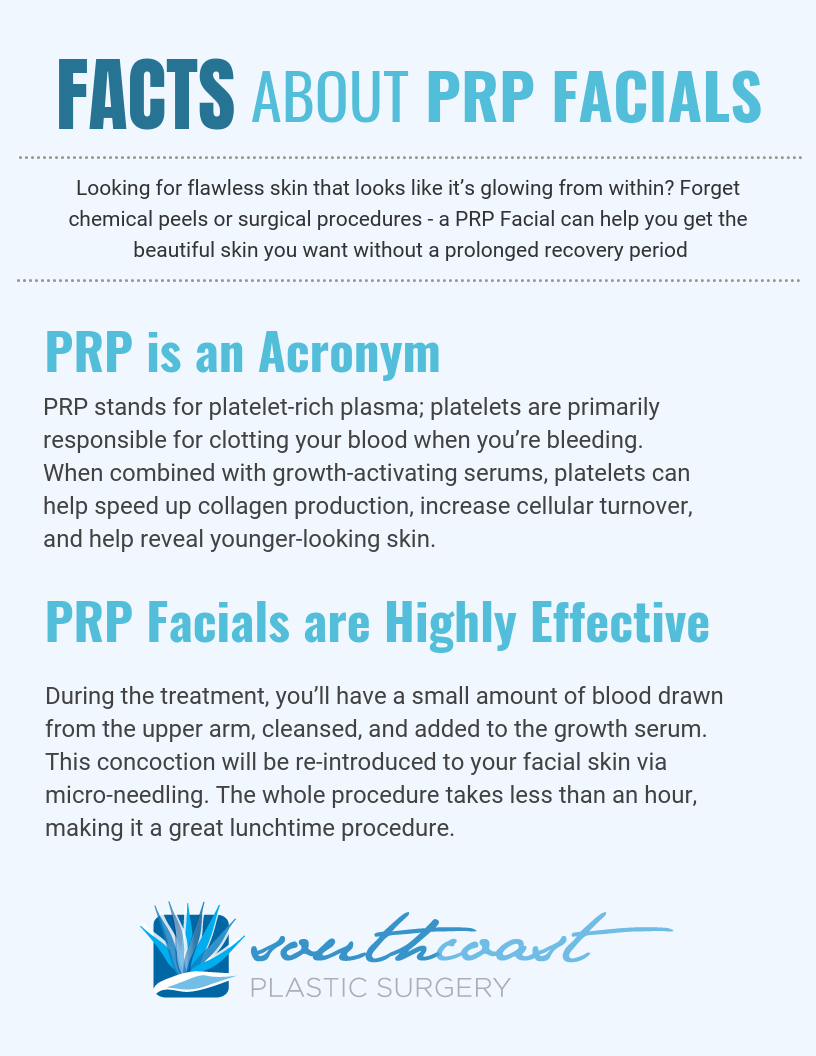 First, lets break down the acronym. PRP stands for platelet-rich plasma; platelets are primarily responsible for clotting your blood when you're bleeding. When combined with growth-activating serums, platelets can help speed up collagen production, increase cellular turnover, and help reveal younger-looking skin. The PRP serum is introduced to the treatment area via micro-needling techniques, which helps deliver the serum to the deepest levels of the dermis for maximum results.
The PRP Facial is a highly effective procedure that uses the above technique to improve the facial complexion. During the treatment, you'll have a small amount of blood drawn from the upper arm, cleansed, and added to the growth serum. This concoction will be re-introduced to your facial skin via micro-needling. The whole procedure takes less than an hour, making it a great lunchtime procedure.
Clients should expect mild swelling and redness after their PRP Facial. Results should be seen within the first couple weeks; final results can last for up to a year. You may need more than one PRP Facial to see your best results. The number of procedures you'll need will be determined during your consultation.
Want to learn more about the PRP Facial? Schedule a consultation at South Coast Plastic Surgery in Irvine, CA. (949) 701-4454