What Is Capsular Contracture and How Can It Be Fixed?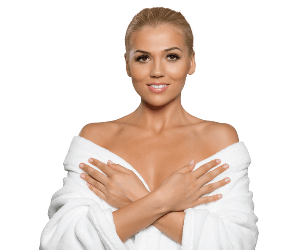 When you've undergone a breast augmentation procedure, one of the last things you might be thinking about is the possibility of capsular contracture. However, this is one of the most common problems that occur after getting breast implants – therefore, it's important for patients to understand the symptoms and risks associated with capsular contracture.
What Is Capsular Contracture?
Capsular contracture occurs when your immune system attacks the breast implants in your body. Your immune system recognizes the implants as a foreign body; as a result, the white blood cells attack the implants in an effort to protect your body from a perceived threat. The immune system creates a thin fibrous scar tissue around the implant, which creates a "capsule".
While this is normal, capsular contracture occurs when the scar tissue becomes thick and hard. As a result, extra pressure is placed on the implant, which can disrupt the shape or cause misalignment. Additionally, capsular contracture can result in a painful sensation within the chest.
It's thought that capsular contracture can develop as a result of leaking implants, bacteria, incorrect implant placement, smoking, and/or trauma to the breast.
Total Capsulectomy: The Best Way to Fix It
The most effective treatment for capsular contracture involves removing the hard tissue from the breast, as well as the implant itself. This procedure is known as a total capsulectomy, as it involves removing the hardened scar tissue that has surrounded the old breast implant.
Additionally, this procedure allows a plastic surgeon to convert the subpectoral pocket, if the breast implant was originally placed subglandular. In other words, a plastic surgeon will place the breast implant underneath the breast muscle, rather than over it.
New textured implants replace the old ones, which provides a patient with the opportunity to change the implant size. In some cases, a plastic surgeon may only be able to remove some of the hardened tissue; if this happens, he or she will widen the capsule so it can better accommodate the implant.
There's an incredibly high success rate with this procedure, which is why it comes so highly recommended.
However, it's important to note that you're more likely to experience capsular contracture again, as it can be a chronic condition. That's why textured implants should always be used during a total capsulectomy, as it can help decrease the chances of experiencing capsular contracture again.
Capsular Contracture Revision at Song Plastic Surgery
If you think you have capsular contracture, schedule a consultation with board-certified plastic surgeon Dr. Kyle Song at Song Plastic Surgery in Irvine, California. Dr. Song can walk you through the process of removing the hardened tissue, as well as replacing the old implants with new and improved ones.
Song Plastic Surgery serves the Orange County area. Call 949-701-4454 for more information.