What Is the Best Way to Get Rid of Spider Veins?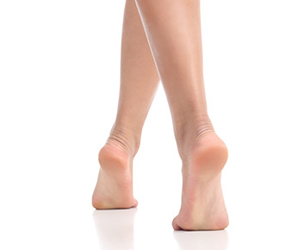 It may be the middle of winter, but that doesn't mean you can hide your legs forever – even if you're suffering from spider veins. After all, there's a reason why Orange County is the land of the endless summer; that means at any moment, your spider veins could be on display in shorts, dresses, or bathing suits.
While many people have spider veins – those small and visible red, blue, or deep purple lines on your legs, arms, or even your face – you still wish they'd go away. Maybe you noticed they started to develop after your last pregnancy, or as you've grown older.
Regardless of how they formed, you want them gone – and as soon as possible!
That's why you should schedule a spider vein treatment at Song Plastic Surgery in Irvine, CA. Founded by board-certified plastic surgeon Dr. Kyle Song, Song Plastic Surgery uses the Clarity Laser to minimize the appearance of spider veins on the surface of the skin.
The Clarity Laser uses dual wavelengths – the long pulsed 755 nm Alexandrite and 1064 nm Nd:WAG – to deliver energy to beneath the surface of the skin. Once the veins are targeted, the laser heat energy causes the blood to coagulate and heat up the walls of the blood vessels. This effect eventually causes the vein to collapse and close; later, the vein is safely absorbed by the body.
Patients can expect spider veins to gradually disappear following several treatment sessions.
The Clarity Laser for spider vein treatment is an ideal procedure for clients who are looking to treat the appearance of spider veins without invasive procedures or injections. Patients can return to their normal activities immediately after treatment; sunscreen should be worn after the procedure to protect sensitive skin.
To learn more about the Clarity Laser for the treatment of spider veins, schedule a consultation with Dr. Song at Song Plastic Surgery in Irvine, CA today!
Song Plastic Surgery also serves the greater Orange County area!