What Other Areas Can Be Treated With Kybella?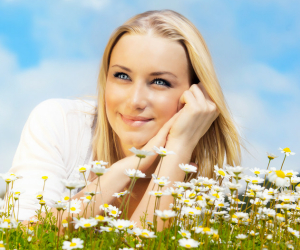 By now, you probably know that Kybella is a new fat reduction treatment specifically designed to target stubborn fat cells underneath the chin. By targeting submental fat, Kybella can permanently eliminate the appearance of a double chin with just a single injection.
Given how effective Kybella can be at eliminating stubborn fat, it certainly has many patients asking:
What other areas can be treated with Kybella?
The secret to Kybella's success can be found in its main ingredient – deoxycholic acid. When injected into submental fat, this naturally-occurring compound begins eating away at fat cells, while leaving surrounding tissue untouched. The destroyed fat cells are removed over time by the body's metabolic processes. Kybella leads to permanent results, as once the fat cells are destroyed, they do not grow back again.
Although Kybella is only FDA-approved for fat reduction underneath the chin, many plastic surgeons are discovering that this injection can work on other areas prone to stubborn body fat. In fact, in Europe, Kybella injections are currently used to treat fat around the elbow, upper arms, knees, and even the stomach.
No matter what you want to use Kybella injections for, it's important to find a certified specialist who understands precisely how to use this powerful treatment. At Song Plastic Surgery in Irvine, California, Dr. Mark Song specializes in Kybella injections for underchin fat. In fact, Dr. Song was one of the first certified Kybella specialists in the greater Orange County area!
To learn more about what Kybella can do for your fat reduction goals, schedule your Kybella consultation with Dr. Mark Song at Song Plastic Surgery in Irvine, California today!
Song Plastic Surgery serves the greater Orange County area.