What to Discuss With Your Doctor Before a Breast Revision Procedure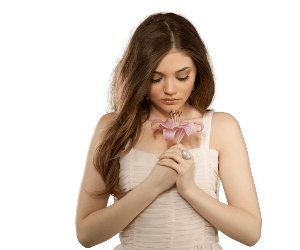 If you're unhappy with the current size or shape of your breast implants – or you've been told that your implants are leaking or have put you at risk for capsular contracture – a breast revision procedure could be an ideal option. This type of plastic surgery procedure allows a plastic surgeon to remove the old implants, minimize scar tissue, and replace the old versions with newer, safer implants.
Undergoing a breast revision procedure is a major decision that requires the guidance and support of an experienced, board-certified plastic surgeon. You may be a candidate for breast revision if you've experienced any of the following:
Your breast implants have deflated, or you've experienced a loss of volume;
An MRI has shown that one or both of your implants are leaking;
You want to adjust your implant size;
You have been diagnosed with capsular contracture; and/or
Your breasts have changed as a result of pregnancy, weight loss/gain, or aging.
If you've experienced any of the above symptoms, a breast revision can help you adjust both physical and aesthetic concerns. For example, if you have capsular contracture, a breast revision allows your plastic surgeon to remove scar tissue and replace the damaged or misshapen implant with a new, safer model. Breast revision can be done for a variety of reasons, which is why it's important for patients to find a plastic surgeon who understands their needs and performs exceptional work.
To ensure you've found that plastic surgeon, you should ask the following questions during your breast revision consultation:
How many years have you been performing breast revision surgery?
Are you board certified in plastic surgery?
Will my insurance cover this procedure?
What are your key priorities when performing this procedure?
Do you have a portfolio of before-and-after photos to show me?
Do you provide honest advice on what the best implant size for me should me?
Are you the surgeon who will be performing the breast revision surgery on me?
What can I expect from my procedure? From my recovery?
If you want to ensure you're working with the best plastic surgeon, choose board-certified plastic surgeon Dr. Kyle Song at Song Plastic Surgery in Irvine, California. Dr. Song uses Illusio technology to help you understand how your new breasts will look, which allows you to make the best decision based on your desired outcomes. Contact us at 949-701-4454 to learn more today.