Why Patients Choose to Have An Asian Eyelid Surgery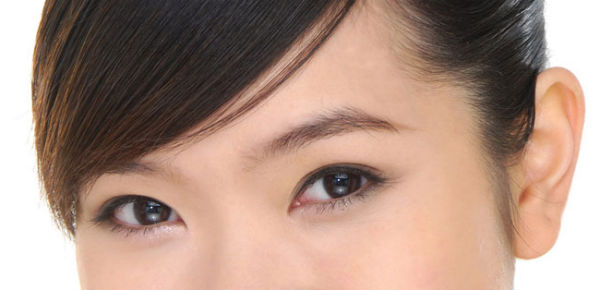 In September 2013, talk show and reality TV host Julie Chen revealed that she had a double-eyelid surgery, also known as "Asian eyelid surgery," a procedure that's often used to create the natural crease that often appears when the individual's eyes are open (this is thought that up to 50% of the Asian community are born without this natural crease). During this interview, Chen admitted that an agent told her that her audience wouldn't be able to relate to her because she looked "too tired."
While these comments have garnered much criticism – and Chen herself has come under fire for her confession – there's no denying that many Asians are interested in undergoing a double-eyelid surgery in order to enlarge the appearance of their eyes. Many Asians prefer to accentuate their eyelid shape with a double-eyelid surgery, yet do not want to "westernize" their appearance. This surgery will maintain your heritage and Asian features, and will create a more open double eyelid to look less tired and more alert. During the procedure, Dr. Song will remove a small amount of skin and fat, which will create a natural eyelid crease. The incisions are hidden in the crease, which ensures that surgical scars are not visible during close conversation.
At Song Plastic Surgery in Irvine, California – also serving the greater Orange County area – Kyle R Song, MD, provides double-eyelid surgery for qualified candidates. You might be interested in undergoing this procedure if you've experienced any of the following:
You were born with a single appearing eyelid without a crease.
You want your eyes to appear less tired.
If you meet these qualifications, Dr. Song will provide you with a consultation to outline what you can expect from your double-eyelid surgery. During this process, Dr. Song will demonstrate how your appearance will change after the surgery, as well as how long your recovery time will be.
If you're interested in learning more about a double-eyelid procedure, contact Dr. Song at Song Plastic Surgery in Irvine, California today.