Is Laser Hair Removal Painful?
You've definitely heard of laser hair removal. Whether you've seen it featured on a commercial or you've had a friend rave about it, you know laser hair removal can be transformative.
The only problem is, you're afraid it's going to be too painful for you to deal with.
We hear you. That's why we're diving into the popular myths surrounding laser hair removal pain, including how long results last and whether the procedure is truly worth it.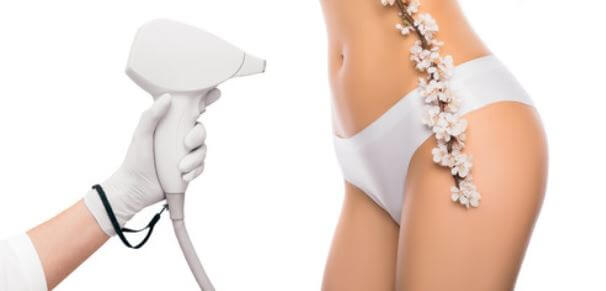 How Painful is Laser Hair Removal?
Previous generations of laser hair removal have led many people with the unshakeable belief that professional hair removal of any kind is painful (looking at you, electrolysis). However, today's generation of laser hair removal technologies make the experience incredibly easy and – dare we say – painless.
Most patients compare laser hair removal to feeling a slight pinch or tiny pinpricks on the targeted area, similar to what is felt when your hand or foot falls asleep. What's more, some laser hair removal technologies make it lightning-fast to undergo a session, so you may only have to deal with these sensations for 20 to 30 minutes.
How Long Does Laser Hair Removal Last?
Results from your laser hair removal treatment can last about six to 12 months before you'll need another maintenance procedure. These results include smoother and hair-free skin, so you can say goodbye to your razor or bikini waxing for good!
Is Laser Hair Removal Worth It?
Some people may feel that laser hair removal is too expensive; however, just think about all of the money you've spent on razors, waxing, or – heaven forbid – electrolysis. Those costs add up – and that's not even factoring in the cost of your valuable time. Think of laser hair removal as a beauty investment – one that frees up your time while boosting your confidence levels to undeniable heights.
Dr Song is amazing!! I would highly recommend him. His staff is so friendly and it is easy to contact them if I had any questions before or after my surgery! He did great work and gave me everything I asked for. I am extremely happy. He went over details of the surgery, what to expect after and all follow up appointments have been great; he listens to your concerns and what you want out of the surgery. I had reconstructive surgery and he made the whole process easy and stress free on me. It was my first major surgery and I felt very comfortable with him and his staff day of surgery. I would definitely go back if I need other plastic surgery in the future!