Is Liposuction Painful?
For years, liposuction has continued to dominate as one of the most popular surgical fat contouring procedures available. Yet for all its popularity, there's still some mystery surrounding what kind of discomfort – or even pain – patients can expect from liposuction surgery.
Plenty of patients find themselves wondering: Is liposuction painful? Will I be uncomfortable during my recovery? How long does recovery actually take?
If you've found yourself wondering any of the above questions, take a look at what you may experience during and after your liposuction surgery.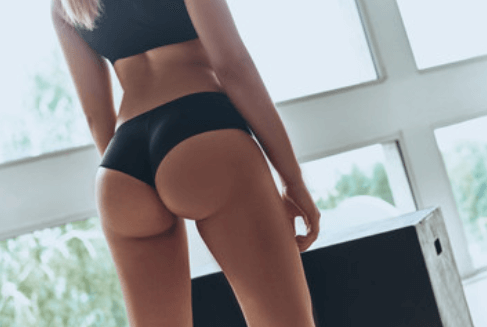 What Pain Can I Expect After Liposuction?
As most liposuction procedures are performed under general anesthesia, you won't be uncomfortable during the surgery; in fact, you won't even feel it.
However, immediately after your liposuction surgery, you will likely be mildly uncomfortable. Most patients experience discomfort during the first two to four days after surgery, as this is when you'll be most sore. Your plastic surgeon may prescribe pain medication to help you feel more comfortable during these critical first few days.
During the first few weeks after liposuction surgery, you'll need to wear a compression garment to help reduce post-op swelling and bruising. Some patients find this garment uncomfortable during the first week after surgery, but by the second week, this discomfort usually fades away.
Most patients are typically pain-free by the second week of liposuction recovery.
Liposuction Recovery and Results
Liposuction recovery can vary from patient to patient, but most people are able to return to work within the first week of recovery. Results are often visible by weeks 4-6 of liposuction recovery; they include a more contoured body region that better suits your natural shape.
Dr Song is so down to earth and amazing. I had the best experience ever. I was referred by a friend. I went for a consultation for liposuction on my legs, after the consult I felt so great about him and entire staff I booked that day following consult. Surgery was as smooth as any patient could ask for, surgical stall AMAZING!!! Would definitely return!!!
Take the Next Step
Ready to learn more about what you can expect from your liposuction procedure, including recovery and results? Schedule a consultation at South Coast Plastic Surgery in Irvine, CA. (949) 701-4454
South Coast Plastic Surgery serves the greater Orange County metro area.